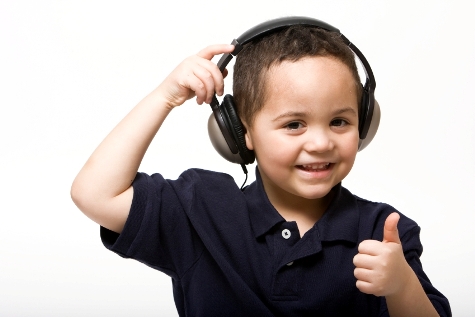 Here are a handful of ideas to take this enormous span of music and narrow it to suit a normal day-in-the-life of a typical homeschooler:
During reading time, play some Palestrina choral music, such as this CD. Palestrina has an ethereal and calming quality that fits perfectly in down times. We have been known to have "Palestrina parties" (my husband's invention) when all of the kids have to conduct what they hear. Of course, for them it simply means waving their arms to the beat and the shape of the music.
While flipping through a book of art by Monet, Degas, Renoir or Cassatt, play Debussy, who wrote music in the impressionistic style that paralleled the same movement in the art world.
During the Christmas season, while decorating the tree or wrapping presents, play some Giovanni Gabrieli brass music or Handel's Messiah. The story behind the Messiah is an inspiring one.
While learning about kings and queens of Europe in the 17th and 18th centuries, listen to Handel's Water Music and Fire Music suites. If you're feeling up to it, learn some Baroque Dance moves.
Watch Fantasia with your children. The music from the video includes Mussorgsky, Stravinsky, and Dukas.
While learning about Napoleon and his time, listen to Beethoven's Eroica Symphony. Beethoven wrote it as a tribute to Napoleon, but then rescinded that dedication when Napoleon betrayed the people. Check out this book from the library.
Listen to the entire Mozart Requiem and have your children come up with 5 adjectives for each movement. The movements are so diverse and beg for discussion. The story behind the Requiem is fascinating as well, as it was unfinished at Mozart's death. Mystery, intrigue, illness all figure in to the end of Mozart's life.
Many pieces have a specific story that they illustrate (think "The Sorcerer's Apprentice" in Fantasia) or a something that they represent. Listen to "Peter and the Wolf" by Prokofiev, Saint Saens' "Carnival of the Animals", or Mussorgsky's "Pictures at an Exhibition. Get a book on the subject to look through and then have the kids draw or write about what they are hearing.
Mike Venezia's books on composer's are favorites in our home. They give interesting and easily readable life stories of many of the well-known composers I have mentioned. They are cheap too!
Have fun at this website trying to put the composers in their time periods once you've explored some of their music in the activities above.
Music need not be a difficult "Do I have to??" addition to your homeschool. Five to ten minutes of planning and web surfing per week could allow you one great lesson. Or, better yet, let the music speak for itself as you play it around the house or in the car. Make the choice to include it, and you and your children will be blessed.
Christine is a Christian, homeschooling mom to three boys and a girl, ranging in age from 9 to 2 years old. She is a musician by trade, eclectic in homeschool style, and continues to grow and learn along with her children in this journey of life and discipleship at home. Visit her blog at Fruit in Season.