The beginning of a new year is the perfect time to start the tradition of family devotions, especially if you receive a bookstore gift card for Christmas. This tradition can be as simple as setting apart time once a week or every evening to read aloud from a devotional book or a children's Bible and then pray aloud together. Some families also enjoying singing together and practicing Scripture memory verses.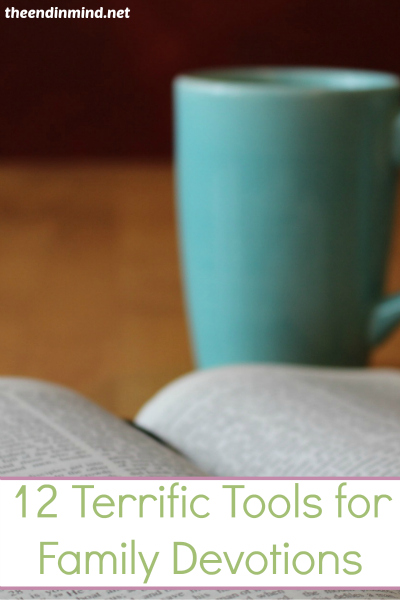 Since attention spans, reading skills and discipleship needs vary by family, it's wise to investigate a few options before selecting one Bible or devotional book for your family. Here is a roundup of 12 terrific options to prayerfully consider for family devotions in 2016.
Hero Tales: A Family Treasury of True Stories from the Lives of Christian Heroesby Dave and Neta Jackson comes in four volumes. This is a very comprehensive treasury of stories about the inspiring lives of faithful men and women. Each book covers 15 heroes, and for each hero the books include three stories, highlighting specific character qualities and corresponding Bible verses. These are fabulous books for family devotions. 
The Jesus Storybook Bible by Sally Lloyd-Jones is a modern classic. The story of Jesus is woven carefully throughout this uniquely illustrated children's Bible. With big, brightly colored artwork, it is a fantastic Bible for toddlers, pre-schoolers and elementary-aged kids. Our family owns two copies of this much-loved Bible and has given several as baby gifts. 
Mighty Acts of God: A Family Bible Story Book is by Starr Meade. It features 90 Bible stories highlighting the mighty acts of God, and it includes a few small illustrations for each story. It's a good fit for any elementary-aged kids who are comfortable listening to books without pictures.
Wondrous Works of God: A Family Bible Story Book is the sequel to Mighty Acts. Also written by Starr Meade, this book includes another 90 illustrated Bible stories highlighting the wondrous works of God and His character. Like its prequel, this Bible storybook works best for those who don't demand lots of big pictures.
God's Names by Sally Michael features 26 devotionals exploring the many names of God. The author has also written other family devotional books on God's promises, providence, and wisdom. These are all excellent for elementary and even middle-school aged children. 
Thoughts to Make Your Heart Sing by Sally Lloyd-Jones is a beautifully illustrated book, filled with 101 individual truths to ponder. Written powerfully but concisely, this is an excellent choice for families who, for whatever reason, need to keep devotions short but sweet.
God's Mighty Acts in Salvation by Starr Meade is based mostly on the book of Galatians. The study includes 40 devotions about God's plan of salvation. It works best for older elementary and middle-school kids.
God's Mighty Acts in Creation, also by Starr Meade, is based on the six days of creation. It includes 45 devotions and, likewise, works best for older kids. 
Leading Little Ones to God by Marian M. Schoolland is a classic book that includes 86 devotionals, which include a lesson, some questions to discuss, a suggested Bible passage and a brief hymn to sing. This is a fabulous book for kids in early elementary grades and some pre-schoolers.
The Building on the Rock series by Joel Beeke and Diana Kleyn includes How God Used a Snowdrift, How God Used a Drought and an Umbrella, How God Sent a Dog to Save a Family, How God Used a Thunderstorm and How God Stopped the Pirates. These books all feature inspiring stories of God's wonderful works and are great for either family devotions or personal devotions for your independent readers.
Hymns for a Kid's Heart series by Bobbie Wolgemuth and Joni Eareckson Tada include Hymns for a Kid's Heart Volume 1, Hymns for a Kid's Heart Volume 2, Christmas Carols for a Kid's Heart Volume 3, and Passion Hymns for a Kid's Heart Volume 4. This set is truly a treasure. Each book comes with a full-length music CD, which is produced quite well and features very pleasant children's voices. For each hymn they include about five to six pages. Two pages focus on the hymn story, usually about the life of the hymn's author. It includes a brief one-page devotion, one sheet of music, words of all the verses, a corresponding Scripture, and a prayer. In the back of each book is a glossary of words that may be unfamiliar for children, like "bulwark" and "wretch." The books also include beautiful illustrations. Sadly, they are no longer in print, but used copies are still available and are well worth the hunt.
The series of Miller Family Storybooks includes six titles: Storytime with the Millers, Wisdom and the Millers – Proverbs for Children, Prudence and the Millers, School Days with the Millers, Missionary Stories with the Millers, and Growing with the Millers.­ These books are about a family full of sweet characters, and they offer great lessons and biblical truths. It is easy for readers to learn from the memorable mistakes of others in these valuable, albeit old-fashioned, stories.
_________________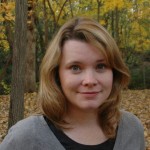 Diana Barto
Married to her high-school sweetheart for almost 20 years, Diana Barto is a homeschooling mom of two pre-teen daughters who love to read, dance and play piano. She lives in Minnesota and is a baker, shutterbug and sweet tea sipper who adores musicals, tea parties, boating and used book sales. Diana writes about homeschooling, motherhood, books, nature walks and birdwatching at Starlight Writer.