Math manipulatives are beneficial in so many ways. Your child will be able to "touch" and "see" the math concepts come to life. "1 + 1" will not only be something recalled from rote memorization but it will be understood. My kids have learned so much with the incorporation of these manipulatives into our daily math work and they actually think it's fun. That is the best part!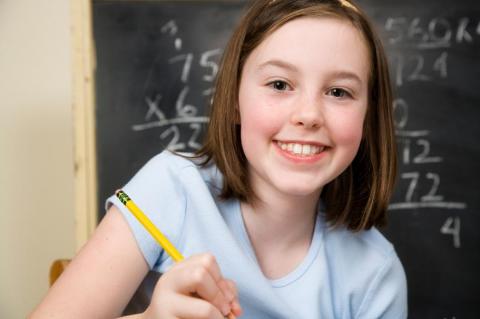 In my search for said items, I went for a stroll through our local teacher supply store and was just completely awed by all the cool gadgets, toys, and gizmos that we refer to as "manipulatives". As I mentioned before I have a couple of kids who require the use of manipulatives to "get" the concept prior to committing the process to memory so I know how expensive it can be to purchase these items. So, I have compiled a list of alternatives to the pricey manipulatives.
Counters
There is no need to buy counting bears or cookies. Why not use hot wheels, or cheerios, erasers, or even pennies? Use something the child likes and they will be more interested in counting them.
Lacing Cards
I used the cardboard that came in my scrapbook kits from Dollar Tree to make lacing cards. You could also use the backs of tablets or cereal boxes. Simply punch holes all around the edge and use a shoestring to let the child lace it up. Simple!
Pattern Stringing Beads
I found a pack of Foam Beads with Craft Lace at Dollar Tree (one of my favorite places for supplies) and it was perfect for use in place of the pattern stringing beads.
Sorting
You can use a mini-muffin tin and buttons, or muli-colored pasta for sorting.
Shapes
You can use marshmallows and toothpicks to form shapes as shown in the photo. You can also cut shapes out of cardstock and laminate them.
Hundreds Chart
These are available for free online. Here is one from About.com.
Fractions
You can cut a paper plate into however many portions you will need: 2 for halfs, 3 for thirds, etc. Or you can use pizza!
Linking Cubes
Use legos for linking cubes! They actually work better and can be found in bulk in most any goodwill store.
Money
I prefer to use real coins and copied bills for counting money. I simply copy the cash front and back (shrinking it and putting "for teaching purposes" on the front) and then laminate them. You could also use the money that comes with some board games.
Geoboard
You can make a geoboard by using a square piece of wood and 25 finishing nails. Just print a grid off of the computer and place on top and start nailing them in. Once the nails are all in the paper will just tear off.
Clocks
We use an old wall clock that I got from a yard sale. I simply pulled the face off and let them move the hands to show the time. It works great and it cost me $0.25!
Flash Cards
You can print your own flash cards online using a site like APlus Math or you can make your own on index cards.
Measurements
Use your own kitchen items. Measuring cups and spoons are perfect for children to learn with. Water too messy? Let them use beans or rice!
Place Value
Use bundled toothpicks or straws to show place value. Simply bundle in groups of 10s, 100s, etc and place on top of a piece of paper to show the proper order.
MISC.
Graphs, Charts, Math Fact Cards, Play Money, Math Drill Sheets and more can be found at DonnaYoung.org.

Married to her best friend and "main squeeze", Amy Bayliss is a 4th year homeschooling mom to three boys. She enjoys writing about the eclectic teachings that bring a glimmer of curiosity to the eyes of her sons. In addition to being the co-owner of Heart of the Matter, she writes for Internet Cafe Devotions. Be sure to visit her blog, In Pursuit of Proverbs 31 and her family's homeschool blog: Integrity Academy.