With the winter that most of us have had, just the thought of spring is, both literally and figuratively, a breath of fresh air. But there is another reality to watching the snow melt and the flowers bloom. Sometimes finishing strong can seem far-fetched. Having driven through the icy roads to co-op and exhausting every snow-related science experiment and unit study your computer could store, springing ahead is just downright hard. The days are slowly, but surely getting longer—or at least, it sure seems that way. And if that were not enough, burnout is real.
March does not have to be the month that makes you strongly consider throwing in the towel. There are several potentially invigorating tasks that can help you survive the remainder of your school year and begin a new academic year a step ahead. Spring, in general, can be a good time to…
Take a break. Most schools, public or private, take an annual break in the month of March. Even if the initial motive of a spring break was to accommodate planting needs of a more agricultural society, the idea is a good one. Thanks to Benjamin Franklin, many of us will be called upon to spring ahead, out of our cool beds and into that extra hour of daylight. A week's break to adjust to the time will not totally derail any plans. In fact, you might find yourself and the kids more productive. If you feel as though you must do something during this week off, have what I refer to as a "reading day." This is a day when the kids are busy with non-school activities, but we mark off a designated number of hours to read books and share them together.
Spring clean. As you clean your house, why not clean up your school? Categorize those curriculum buys according to their usefulness in your home versus their potential use as someone else's treasure. Buying items that are not a good fit is a rite of passage within any homeschool, so do not feel in any way bad about having to sell or give away something that is simply not working for you. Recycle those worksheets with the blank back page into scratch paper. Decide upon what items might be used by multiple children, and organize the rest for some form of giving away.
Revise and restore. Just as you are getting rid of some items, be mindful of what items that you can reuse. If you are like me, you have all kinds of markings, highlights, dog-eared pages, etc. that are significant to you regarding how you want to teach a class. Why not take some time to transfer these notes in a way that is more meaningful for your students-to-come? Writing forces your mind to engage, interpreting what you read as your pencil moves. This exercise of recopying your own notes can be stimulating, and the added bonus is that you are well-prepared for the beginning of a new school year.
Plan a (homeschool) shopping spree. While we speak of getting rid of some items, we cannot forget to purchase those new items that every so often become necessary. The key here in order to keep energy high is to not waste time or money. Keep a watchful eye open for sales and swaps. Be sure to ask a number of questions–to curriculum authors and suppliers, to homeschooling friends and fellow co-op members, and to various online networks. Also, before loosening your purse strings, be sure to question yourself as to why a particular product appeals to you: is it something that will help your child learn, or is it merely appealing to the eye? Could you teach the same information without curriculum?
Go to a conference. Whether you travel for a conference or attend an online variety in your pajamas, a conference can be a terrific way to remind yourself of why you started this crazy journey called home education in the first place. A conference can also be a one-stop shop for your questions and your price-busting deals. Again, keep this outlet fruitful for yourself by not tiring yourself out. You will still leave with a value-added experience even if you do not hear every speaker or open and close the vendor booth area. Remember: comfortable shoes and plenty of bed pillows.
If all else fails, remember that a part of the beauty of homeschooling is its flexibility. As long as you are meeting your state's requirements , when and how you meet those requirements is your decision. Pray about what will work, and when you get up off your knees, do the next right thing. Trust God to lead you, and believe Him to help you make good decisions, including slowing down or halting altogether. Be blessed, dear friends.
__________________________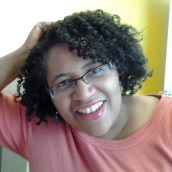 Belinda Bullard – Encouragement
Belinda is a wife and homeschooling mother of three, Belinda is an author and the owner of A Blessed Heritage Educational Resources, a literature-based history curriculum featuring African-American presence in history, as well as the contributions of other races to American history. A chemical engineer by formal education, she also serves as adjunct faculty for college distance learning programs. Belinda blogs at Simply Belinda and Chronicles of a Blessed Heritage.