Read-aloud, read-aloud and then read-aloud some more. Read lots and lots of picture books, a storybook Bible and a few chapter books. Listening to the written word read aloud is a vital part of literacy. Sarah Mackenzie's Read-Aloud Revival podcasts on her blog amongstlovelythings.com can help you find quality books, helpful tips and resources on reading out loud. Audiobooks are great for car rides, younger siblings' nap times, or times when Mom is busy with laundry or meals. Be sure to check out audiobooks in the children's section of the library or see what's available through Audible.com or Librivox.org.
Emphasize reading, not handwriting. And don't complicate letter names and sounds with pictures of apples, bananas and cats. Teach Your Child to Read in 100 Easy Lessons is an excellent curriculum that avoids the unnecessary and silly "B is for banana" memory work. Instead, you point to the letter and say only the sound it makes. My kids loved the quirky stories in this book, and it really worked well for both of them, even though one is more of a tactile/visual learner and the other is more of a auditory learner. I waited until my kids were 5 years old to start this book. When they finished the book by age 6, both were reading at or above second grade level with excellent reading comprehension. A tad bit of handwriting is included in the lessons, and I would suggest that part is really optional, especially for wiggly boys. If you do include it, be sure to tackle it after a break because the 10 to 15 minute reading lesson part may drain a typical 5-year-old's attention span.
Think outside the paper and pencil. If you want to teach handwriting, do it at a separate time for 5 to 10 minutes and don't rely only on a pencil and paper. Hands-on learners seem to like to do letter writing lessons with a finger on Mom's back, in a tray of salt, with finger paint, with play-dough or with WikiStix. Have fun with that; there's plenty of time for pencil and paper later. Also, lacing cards and writing with chalk or dry erase markers are other fun ways to work on strengthening fine motor skills for pencil-holding. Dry erase paddleboards, like those from KleenSlate, make handwriting fun, too.
Do teach math. For my youngest's Kindergarten year, we used RightStart Math Level A and loved how hands-on this curriculum is. What I like best about it is that it is a base-ten approach with Montessori-style teaching, so it comes with lots of manipulatives, fun math games and visual reinforcements like the AL Abacus. It is really light on worksheets the first year, which I think is wise. It de-emphasizes counting and rote memorization while stressing the importance of mental math and thinking through problems.
Go outside! Aside from reading together almost nothing is more wonderfully memorable than time spent outside enjoying God's creation with your children. Soak up the sunshine, smell the flowers and learn their names, discover what little creatures are living nearby – what they eat and where they make their homes. This grows familiarity with nature, and that builds a strong foundation for future learning about botany, zoology and other sciences. Nature study is science!
Some structure can help empower you. A little structure with curriculum was helpful for me the first year of homeschooling. I think this mostly was because I didn't have a background in education and didn't feel super confident. But don't feel compelled to buy or use lots of curriculum for this grade level. You can do wonders with a library card, a Pinterest account and a written but flexible daily routine.
Don't let curriculum enslave you. If you do purchase a boxed curriculum like My Father's World or Sonlight, don't let it consume your life. You are the parent, and the curriculum writers are simply giving ideas. Leave room for your own excellent, creative ideas because you are the world's leading expert on your Kindergartner! Curriculum publishers simply do not know what your student already has mastered, what he likes, what he needs to learn and what he is most passionate about. So don't become a slave to any published curriculum, and don't feel guilty about leaving out a book, skipping a lesson or abandoning a math book with too many lessons in it. You are in charge.
Stay flexible. What you do the first year doesn't set anything in stone going forward. As you go along, you can always change it up or combine teaching styles or switch out curriculum that isn't a good fit for your teaching style or your child's learning style. Flexibility is one of the greatest benefits of homeschooling.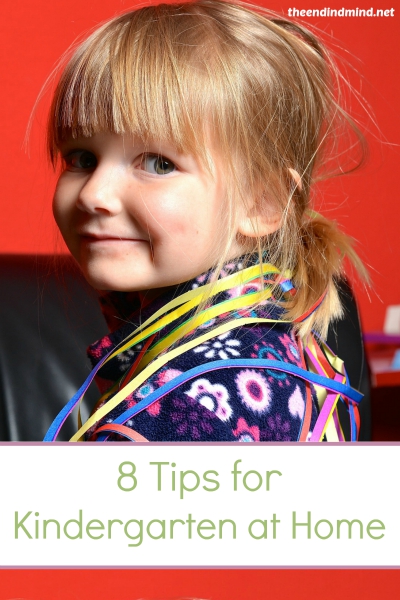 __________________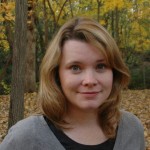 Diana Barto
Married to her high-school sweetheart for almost 20 years, Diana Barto is a homeschooling mom of two pre-teen daughters who love to read, dance and play piano. She lives in Minnesota and is a baker, shutterbug and sweet tea sipper who adores musicals, tea parties, boating and used book sales. Diana writes about homeschooling, motherhood, books, nature walks and birdwatching at Starlight Writer.