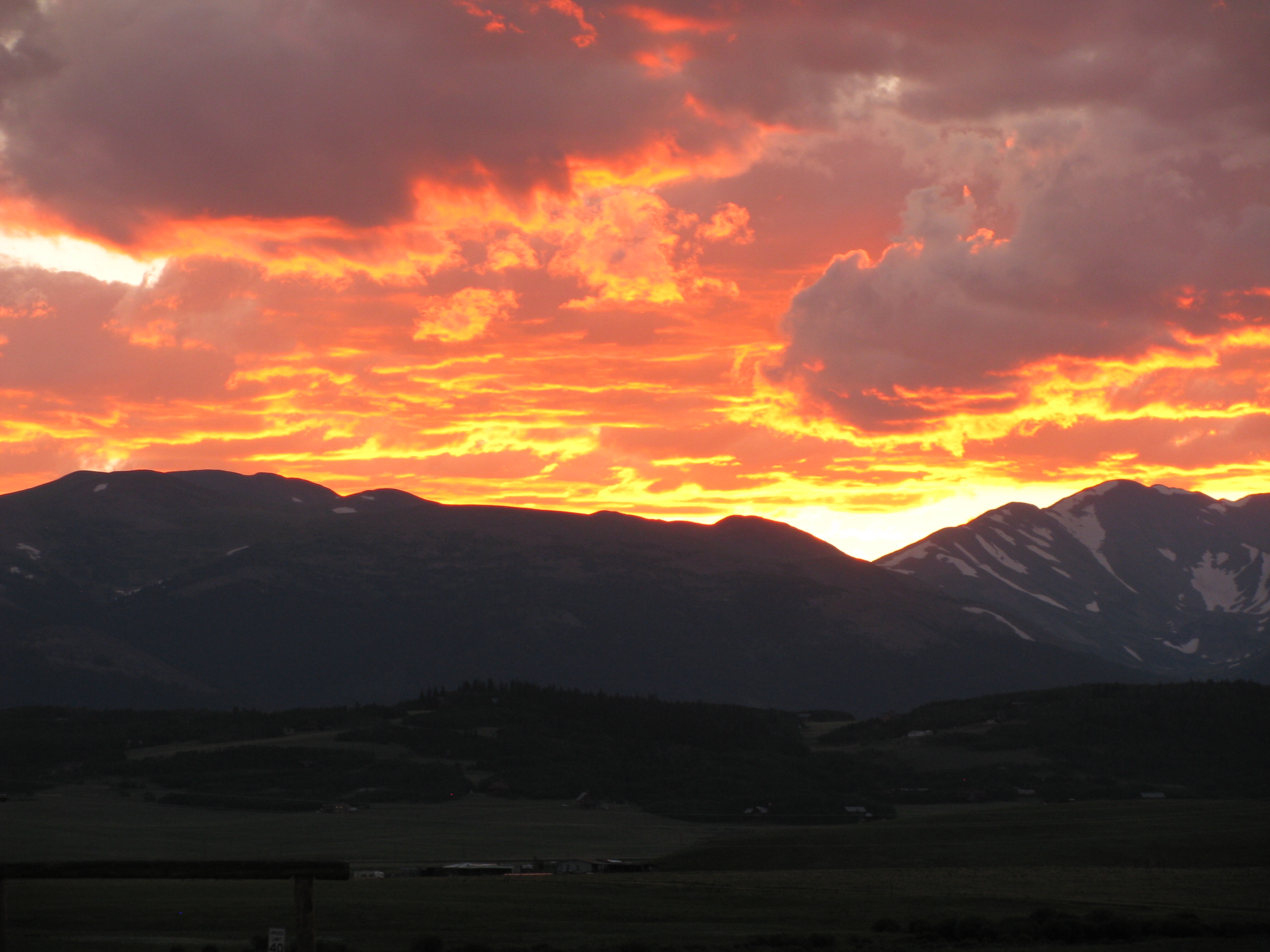 Life is full of transitions and change.
I'm up early on this Easter morning.  As I look out the living room window, it's so foggy outside I can hardly make out the edge of the pasture.  Yep, I'm up early again.  Not by choice…but by change!  Life is changing…I'm facing a new stage yet again.  Seems like I just get used to one stage or one change and I'm hit with another one.  I'm up because I'm uneasy with the changes…a bit fearful of the changes to be quite honest.
Sometimes I just want to know where it is all leading.  Where is this path headed?  
Oh yes, I talk alot about "beginning with the end in mind" and I'm all about setting clear goals and knowing where we are heading.  But when it all comes down to it, all MY plans are summed up in Proverbs 16:9, "Many are the plans in a person's heart, but it is the LORD's purpose that prevails."   
And then, it hit me.
HE came with the end in mind.  God knew the "end" before time even began and when He sent Christ to earth, He came knowing that end.  It's not my job to know the end.  It's not my responsibility to figure it all out.  It is my privilege to be faithful to what He has called me to be and to do…and I need to leave the end in His faithful hands.  It is the "Lord's purpose that prevails."
I'm sure as Christ's followers saw Him hanging on the cross they were filled with grief.  I'm sure they will swallowed by despair thinking that the "end" had come and it was not the "end" that they had hoped for.  Yet, it was the "Lord's purpose that prevailed."  Death did not win.  "Where, O death, is your victory? Where, O death, is your sting?"  Despite all the forces of hell, the "Lord's purpose had prevailed."
Yep, I'm facing more changes and transitions.  I'm entering yet another new stage in life.  And honestly, I'm fearful.  Yet, his death, burial and resurrection serve as a reminder to me, that God knows the end.  He does everything with that end in mind…including sending His Son to die on the cross and be raised from the dead.  There is nothing that I am facing that He has not ordained and that does not fit into His divine plan.
I don't always know where my path is headed.  Sometimes, He gives just enough light on the path to take the next step.  But today, I choose to cling to the hand of Him who came to earth with the end in mind.
Faith and Courage,
Lori