Last year on December 19th I wrote the following in a letter to some young ladies I was hoping to mentor:
"I actually left the keys in my car AND left it running this past Saturday at the store. I realized about halfway across the parking lot that I had left my keys in the car and went back to get them. Unfortunately, I guess I completely spaced the part about having to turn off the ignition. Yes, there is a teachable moment in everything and that should have been my first clue that I needed to slow down!"
I have made my mind up early this holiday season that what happened last year WILL NOT happen this year. I have made it a priority to have my focus correct right from the start!
This past weekend I read A Recipe for Christmas JOY by Marybeth Whalen. JOY, as Marybeth reminds us, is
Jesus first, Others next, and Yourselves last.
My mom always quoted that to me and it made me smile to see it in the book! The idea is not that you save nothing for yourself so that you are always empty, but instead it shows that if you have Jesus as the centerpiece of your life, you will want to serve others before yourself, and this will lead to you being full and overflowing. I like the way Marybeth put it: It isn't Jesus, then anything… but it is Jesus in everything!!
This ebook includes many recipes, but also ways that you can make your Christmas intentional. Too often we get caught up in just being SO busy in the holiday season that we don't know whether we are coming or going. We end up going to do last minute shopping and don't just leave our keys in the car, we leave it running, too!
Marybeth lays out a game plan for organizing your Christmas starting in November. Are your Christmas cards bought, signed, and mailed? Have you made a menu plan and did your shopping early? Have you got your stash of wrapping paper, ribbon, tape, and scissors organized in one place? If you are celebrating Advent do you have your supplies ready to go? These are all little things that can be done VERY early before the holidays close in on us. Marybeth gives a list with even more helpful tips for facing the season with Jesus first!
One of the issues for our family that always seems to arise in late November and throughout all of December is last minute party invitations and church activities. It is not unusual for us to be out of the house two or three times a week for time spent fellowshipping with others. In this ebook you will find a great list of quick and easy meals so that you can still make sure your family is eating healthy, even if you are doing it as you are running out the door!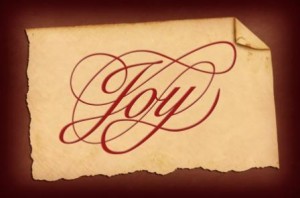 Other great features in the book are decorating tips as well as gifts you can make, and gift giving on a budget. Marybeth also includes a list of 25 ways to make your holidays Holy Days. It's a great list and one I really enjoyed reading!
Finally, Marybeth gives you daily meditations to ponder from the 25th through the 31st, ending it all with asking the question "What is MY verse for this year?" It leads you once again back to Jesus and what seeking out His desires for your life really means.
Is your focus right on as this holiday season takes root? Or, perhaps, you are a bit like I was last year and are so caught up in being busy that you forget even some of the basics… like turning off your ignition and just parking it for a bit of reflection! A Recipe for Christmas JOY is a great book to get you back on target and headed into the season in a way that shows others around you that Jesus really is the reason for the season!
-originally published November 24, 2008