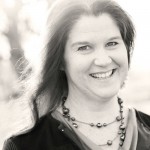 Debra Anderson
Debra Anderson is passionate about education, spiritual formation, marriage, writing and missional living.  She holds a seminary Master's degree in Christian Education and is now an associated seminary professor and sermon writer.  She and her husband have been in ministry much of their married life, homeschooled their three sons for 11 years and recently celebrated 20 years of marriage.  She resides in Denver, CO.  Please stop by her blog at http://thiscommonlife.blogspot.com.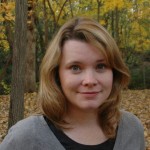 Diana Barto
Married to her high-school sweetheart for almost 20 years, Diana Barto is a homeschooling mom of two pre-teen daughters who love to read, dance and play piano. She lives in Minnesota and is a baker, shutterbug and sweet tea sipper who adores musicals, tea parties, boating and used book sales. Diana writes about homeschooling, motherhood, books, nature walks and birdwatching at Starlight Writer.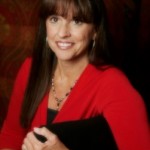 Karen Costello
A veteran homeschooler of 30 years, Karen has been married 37 years,has 4 children (three of whom are grown,married and have already started homeschooling their own children) and is still teaching her 16 year old. Karen has written a book, "Go Fly a Kite: Ten Surprising Strategies For  Success in Your Homeschool" which was featured in WORLD magazine.She has educated a doctor, a nurse, and an accountant, but cannot balance her own checkbook and is queasy at the sight of blood.She loves encouraging  homeschooling moms in their marriages, their child-training, and in their time management. Visit Karen's website for her blog, homeschooling resources and parenting tips.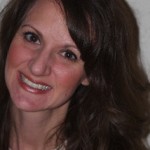 Karen DeBeus – Encouragement
God called Karen to homeschool when her oldest was about to enter kindergarten. After thinking, "I could NEVER do THAT!" God had other plans…She obeyed the call and is now, not only loving homeschooling, she is passionate about educating others about homeschooling and encouraging families along the way. Karen is the author 3 ebooks, Simply Homeschool: Having Less Clutter and More Joy in Your Homeschool, Called Home: Finding Joy in Letting God Lead Your Homeschool, and Bible Based Homeschooling.  She blogs at Simply Living…for Him and Bible Based Homeschooling.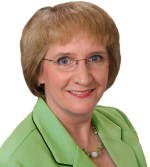 Lee Binz – High School and College Preparation
Lee Binz, The HomeScholar is a dynamic homeschool speaker and author. She is an expert on how to craft a winning homeschool transcript. Lee's mission is to encourage and equip parents to homeschool through high school. Check out her Freebies, including her free mini-course, "How to Avoid the 5 Biggest Mistakes Parents Make Homeschooling High School." You can find her on Facebook at  Facebook.com/TheHomeScholar and Pinterest at Pinterest.com/HomeScholar.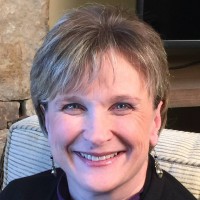 Lori Lane – Managing Editor, The End in Mind
Lori and John Lane have been married 31 years and live on a small ranch in the beautiful Colorado Rockies where they work side by side in the ministry of Artios Academies and the ministry of The End in Mind.  They have four sons ranging in age from twenty-nine down to seventeen, two beautiful daughter-in-loves (soon to be three), and FOUR precious granddaughters. Lori is the author of the book, Beginning With The End In Mind, and the founder and executive director of Artios Academies. John and Lori oversees the ministry of The End in Mind. You can follow Lori at The End in Mind where she blogs about a variety of topics including life on the ranch, arts education, a Biblical worldview of education, home education and more. The End in Mind blog also offers many free resources to encourage you on your journey.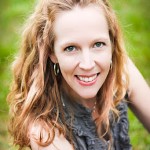 Lorrie Young – Encouragement
Lorrie is a former nurse turned homeschooling mom of three under the age of 8. She adamantly declares the two best decisions she has ever made were accepting the Lord as her Savior, and marrying her best friend and husband Ben. She is passionate about writing, family, flowers and Jesus. She primarily spends her time managing the homefront, but in her spare moments you might find her scouring garage sales for good deals, reading a book on the porch or enjoying a long walk with a friend.  She is the leader of the Women's Ministry at her local church, and she blogs about her life, and the lessons God has taught her along the way at  Life and Lessons Learned.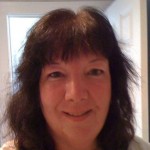 Melinda Boring
Melinda has been married to Scott for 25 years and has three homeschooled children. Her 22 yr. old son and 21 yr. old daughter graduated from home school in 2006, leaving Melinda an "empty desker" of two along with her 17 year old daughter who will graduate in 2011. Two of her children and her husband have been diagnosed with AD/HD. The children also deal with auditory processing disorders and sensory processing challenges. The name "Boring" just doesn't fit this family and Melinda shares many humorous moments in her speaking and writing endeavors. Melinda is the author of Heads Up Helping and has been a contributing author to multiple publications. She is a workshop presenter with a passion for helping struggling learners and providing practical strategies, compassion, and understanding for those with special needs. Melinda is also a speech/language pathologist with over 25 years experience and the owner of Heads Up, a company with products for those who learn differently. You can find her blog at the Heads Up website, where she writes as "Heads Up Mom".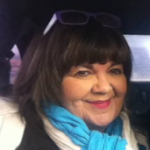 Sharon Jeffus – Art
Sharon Jeffus has a B.S.S.E. in Art Education from John Brown University and continued on in her studies to get certified to teach English from the University of Arkansas.  She studied painting at Metropolitan in Denver and sculpting at Southern Illinois University.  She has written over twenty books and has the internationally known company, Visual Manna. Sharon wrote her first book in 1992 and developed the Visual Manna teaching method where art is integrated with art appreciation, techniques, vocabulary and core subjects. You can find her at Visual Manna Art Programs and she is also doing art intensives at Landry Academy.