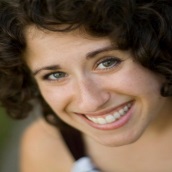 Alysha V. Mitchell 
Alysha is a wife, teacher, and creative writer. She holds a Bachelor of Arts degree from Covenant College and a Master of Fine Arts degree in Fiction from Southern New Hampshire University. Her love of Story fuels her desire to learn more about her Savior through the medium of the written word. It is her hope to ignite the same passion in others. She believes literature is an incredible medium in which one may explore the underlying current of man's rebellion and the Creator's fierce love for his wayward children.  Alysha writes at Faith and Fantasy.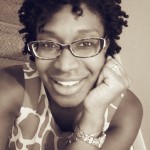 Andrea Thorpe
Andrea is a Christian, life long Jersey girl, blessed wife, and mother of three darling daughters. She maintains a blog at Embracing Him, where she writes about faith, family, food, and homeschooling. A former public school teacher turned passionate home educator, Andrea loves teaching her lively trio in the comfort of their home. When not homeschooling or working at her computer, Andrea can be found hanging out with friends and family, serving in the children's ministries at her church, cheering loudly at track meets and soccer games, cooking up great dishes in the kitchen, and zipping down the highway in her well-loved minivan.

Angela Parsley 
Angela Parsley describes herself as an ordinary girl loved by an extraordinary God! She is a coffee lover to a fault, mother of 3 children ranging in age from 5 – 12, and wife to an amazing husband, author, and Bible teacher. She spends her time managing her family but in her free time she likes to write at her blog refreshmysoul.com. You can also find her at Comfort in the Midst of Chaos, a special needs blog and Life Letter Cafe, an encouragement blog.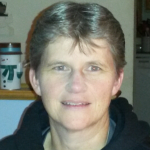 Becky McMoil
Becky is married to her best friend Dave. They have been married 27 years and tell people that the last two have been wonderful. God saved their marriage from certain divorce in 2012 through some amazing "coincidences". They have four grown children ranging in age from 19 to 24. Their firstborn is on the autism spectrum and still lives with them, but he is looking to move out on his own soon. Their second child was married early this year and is expecting their first grandchild next spring! She and her husband are already planning on homeschooling. Their third child graduated from Moody Bible Institute as a pastoral studies major. He is now living in Indiana and is engaged to a wonderful girl. They will be married in the spring. Their youngest is living on her own and is a sophomore in college majoring in special education. Becky homeschooled for ten years and have never regretted it. Now that her nest is almost empty she fills her time with reading, baking, writing, loving their two cats and one dog, and Bible study. She has a bachelor's degree in elementary education. She loves winter and snow which is a good thing since they live in Minnesota. She blogs at http://becmom45.wordpress.com/ where she writes very honestly about the struggles of living with chronic illness. She has a heart for young moms now that she has learned just how quickly time passes.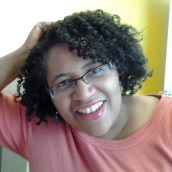 Belinda Bullard 
Belinda is a wife and homeschooling mother of three, Belinda is an author and the owner of A Blessed Heritage Educational Resources, a literature-based history curriculum featuring African-American presence in history, as well as the contributions of other races to American history. A chemical engineer by formal education, she also serves as adjunct faculty for college distance learning programs. Belinda blogs at Simply Belinda and Chronicles of a Blessed Heritage.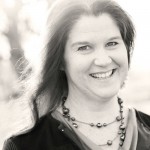 Debra Anderson
Debra Anderson is passionate about education, spiritual formation, marriage, writing and missional living.  She holds a seminary Master's degree in Christian Education and is now an associated seminary professor and sermon writer.  She and her husband have been in ministry much of their married life, homeschooled their three sons for 11 years and recently celebrated 20 years of marriage.  She resides in Denver, CO.  Please stop by her blog at http://thiscommonlife.blogspot.com.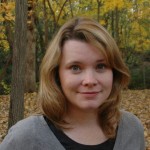 Diana Barto
Married to her high-school sweetheart for almost 20 years, Diana Barto is a homeschooling mom of two pre-teen daughters who love to read, dance and play piano. She lives in Minnesota and is a baker, shutterbug and sweet tea sipper who adores musicals, tea parties, boating and used book sales. Diana writes about homeschooling, motherhood, books, nature walks and birdwatching at Starlight Writer.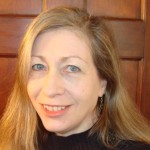 Elizabeth Curry 
Elizabeth Curry is on year 17 of homeschooling her 10 children ((with #11 and #12 arriving… ). Devoted bookworms all, it's not surprising that much of the learning that happens centers around whatever chapter book is being read. When she isn't taking care of children or reading, she enjoys sewing, cooking, and writing. Her life of following Jesus with many children in the Big, Ugly House is chronicled at Ordinary Time.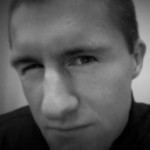 Justin Gregoire
Justin was homeschooled for his last two years of high school and went to college afterwards, only to come back with a 2-year General Ed degree.  Justin has dedicated much of his time to his blog, Homeschool College Navigator, to help homeschoolers (that is, the ones being homeschooled) prepare for college, or even decide whether or not they should go to college at all.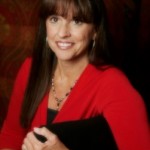 Karen Costello
A veteran homeschooler of 30 years, Karen has been married 37 years,has 4 children (three of whom are grown,married and have already started homeschooling their own children) and is still teaching her 16 year old. Karen has written a book, "Go Fly a Kite: Ten Surprising Strategies For  Success in Your Homeschool" which was featured in WORLD magazine.She has educated a doctor, a nurse, and an accountant, but cannot balance her own checkbook and is queasy at the sight of blood.She loves encouraging  homeschooling moms in their marriages, their child-training, and in their time management. Visit Karen's website for her blog, homeschooling resources and parenting tips.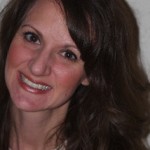 Karen DeBeus – Encouragement
God called Karen to homeschool when her oldest was about to enter kindergarten. After thinking, "I could NEVER do THAT!" God had other plans…She obeyed the call and is now, not only loving homeschooling, she is passionate about educating others about homeschooling and encouraging families along the way. Karen is the author 3 ebooks, Simply Homeschool: Having Less Clutter and More Joy in Your Homeschool, Called Home: Finding Joy in Letting God Lead Your Homeschool, and Bible Based Homeschooling.  She blogs at Simply Living…for Him and Bible Based Homeschooling.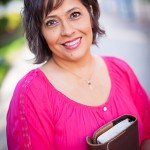 Lainie Magsarili
Lainie is wife to Karl, and mom to 17,15, and 13 year old children. She has been educating at home for eight years and counting. Although her cyberpresence has faded during these busy teen years, her home school journey can be found at Mishmash Maggie (www.mishmashmaggie.com) and devotional podcast, Pause and Ponder, on iTunes. She enjoys teaching women's bible studies with her local church, as well as, sewing, cooking, knitting, and is an active member of the Civil Air Patrol in the beautiful Pacific Northwest.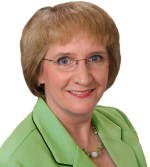 Lee Binz – High School and College Preparation
Lee Binz, The HomeScholar is a dynamic homeschool speaker and author. She is an expert on how to craft a winning homeschool transcript. Lee's mission is to encourage and equip parents to homeschool through high school. Check out her Freebies, including her free mini-course, "How to Avoid the 5 Biggest Mistakes Parents Make Homeschooling High School." You can find her on Facebook at  Facebook.com/TheHomeScholar and Pinterest at Pinterest.com/HomeScholar.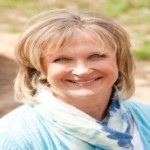 Lori Lane – Music and Fine Arts
Lori and John Lane have been married 29 years and live on a ranch in the beautiful Colorado Rockies where John coaches the local high school baseball team, runs the ranch, and works with Artios Academies. They have four sons ranging in age from twenty-six down to fourteen, two beautiful daughter-in-loves, and a precious granddaughter. Lori is the author of the book, Beginning With The End In Mind, and the founder and executive director of Artios Academies. The Lane family oversees the ministry of Heart of the Matter Online. You can follow Lori at The End in Mind where she blogs about a variety of topics including life on the ranch, arts education, a Biblical worldview of education, home education and more. Her blog also offers many free resources to encourage you on your journey.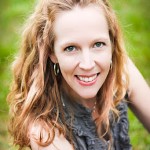 Lorrie Young – Encouragement
Lorrie is a former nurse turned homeschooling mom of three under the age of 8. She adamantly declares the two best decisions she has ever made were accepting the Lord as her Savior, and marrying her best friend and husband Ben. She is passionate about writing, family, flowers and Jesus. She primarily spends her time managing the homefront, but in her spare moments you might find her scouring garage sales for good deals, reading a book on the porch or enjoying a long walk with a friend.  She is the leader of the Women's Ministry at her local church, and she blogs about her life, and the lessons God has taught her along the way at  Life and Lessons Learned.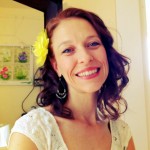 Mary Kate Warner – Homeschool Crafts
Mary-Kate is a regular blogger at Christianity Cove –http://www.christianitycove.com/. You can often find her writing about Christian Motherhood, Homeschool Teaching, Bible Study and Sunday School Activities, Faith and inspiring children to love God.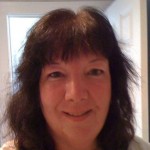 Melinda Boring
Melinda has been married to Scott for 25 years and has three homeschooled children. Her 22 yr. old son and 21 yr. old daughter graduated from home school in 2006, leaving Melinda an "empty desker" of two along with her 17 year old daughter who will graduate in 2011. Two of her children and her husband have been diagnosed with AD/HD. The children also deal with auditory processing disorders and sensory processing challenges. The name "Boring" just doesn't fit this family and Melinda shares many humorous moments in her speaking and writing endeavors. Melinda is the author of Heads Up Helping and has been a contributing author to multiple publications. She is a workshop presenter with a passion for helping struggling learners and providing practical strategies, compassion, and understanding for those with special needs. Melinda is also a speech/language pathologist with over 25 years experience and the owner of Heads Up, a company with products for those who learn differently. You can find her blog at the Heads Up website, where she writes as "Heads Up Mom".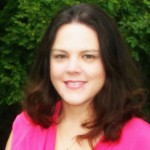 Misty Bailey
Misty Bailey is a wife to Roger and a homeschool mom to three beautiful blessings. She resides with her family in Southern Ohio. She loves helping new homeschoolers and has a free Homeschool 101 eBook for those getting started. She shares her struggles with time management, becoming unglued and finding joy in the everyday moments on her blog Joy in the Journey. You can also find her on Facebook andPinterest.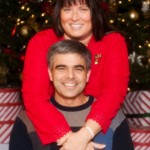 Rachael Yunis – Science
Rachael is the Director of Apologia Science, and her husband, Dr. Sam Yunis, an engineer at NASA, have always homeschooled their three sons. Rachael has a Masters degree in Molecular Genetics and Developmental Biology, over ten years experience in molecular genetic research, and publication in multiple peer-reviewed scientific journals.  A second Masters degree in Biomedical Ethics led to a career as a science writer, as well as, her current position at Apologia. She has volunteered on hospital ethics committees, worked for the American Medical Association's Institute for Ethics, written articles for the Alzheimer's Association, and speaks on science, ethics, and homeschooling topics.  She is also a co-author of Apologia's The Human Body, Fearfully and Wonderfully Made, 2nd Edition.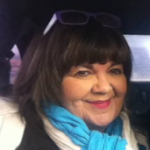 Sharon Jeffus – Art
Sharon Jeffus has a B.S.S.E. in Art Education from John Brown University and continued on in her studies to get certified to teach English from the University of Arkansas.  She studied painting at Metropolitan in Denver and sculpting at Southern Illinois University.  She has written over twenty books and has the internationally known company, Visual Manna. Sharon wrote her first book in 1992 and developed the Visual Manna teaching method where art is integrated with art appreciation, techniques, vocabulary and core subjects. You can find her at Visual Manna Art Programs and she is also doing art intensives at Landry Academy.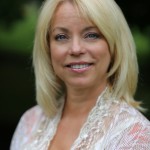 Vicki Dincher
Vicki Dincher is the author of the General Science, Physical Science, Biology, and The Human Body Student Notebooks for Apologia Educational Ministries. She has her masters in biology and although her four children are grown, she hasn't yet retired from homeschooling. She continues to teach science to homeschoolers online and at her local co-op. Vicki enjoys life with her husband, Jerry, and loves being a grandma.