Whether your student's jumping right out of high school and into a university or finishing their 2-year degree and transferring into a 4-year institution, they'll need to get started on applying for the college that they want to go into as soon as possible.
Now for those who may be taking advantage of what some universities offer through affiliations with community colleges known as an articulation agreement, they won't need to worry about this so much; some universities offer "direct access" to students with good standings in affiliated community colleges, so the two institutions handle everything. For everyone else, on the other hand, you have your work cut out for you.
The Application
The application form itself is pretty straightforward and self-explanatory. What needs to be included with it is the official high school transcript, letters of recommendation, the essay(s), and anything else that may add to the application. You can send just the form so that your student is at least in their system, but it's best if you can get it all in at the same time. Many universities offer ED (Early Decision), so applications can be submitted as early as the Fall semester and get a response by the end of the first half of the school year.
Your student should have a list of colleges that wish to enroll in. Send applications to multiple universities; that way, if applications sent to the first few on the list get rejected, you're not having to wait months at a time to hear back from each individual one.
One thing I should note is that colleges like to see students that have been highly involved in extracurricular activities throughout their high school years. Though more importantly, it should all be focused. If what they've done over the past four years reflects their career choice (i.e. their intended major), they'll have a better chance of getting accepted into their college of choice.
The Essay
This is quite possibly the most valuable part of the application. The essay means more than GPA's and SAT's score because not only does it say who your student is, it also says what they do. Universities have figured it out that despite what your I.Q. may be, if you're determined to master your trade, you'll achieve it. As long as that's portrayed in there, they've significantly improved their chances of getting accepted.
The thing to keep in mind here is what sets them apart. What do they do from day to day? What have they achieved? Writing the essay can be the most difficult part about the application because it forces one to reflect on their goals and accomplishments and do it in a way that would grab the admissions officer's attention.
Another thing to note is that many colleges require several essays and ask specific questions, but for the more general ones, you'll have to come up with whatever stands out the most and be as concise as possible. After doing some perusing of the interwebs, I managed to find a few tip:
When tackling the question(s), your student must be as accurate and as concise in their answers as possible. And most importantly, they need to be honest with themselves. An admissions officer can tell whether as student is being sincere or simply trying to impress. If there's any doubt, they can always look at your student's grades or letters of recommendation; you don't want them to do that.
The essay should sound professional, but not "stiff". It should be a reflection of their personality.
Take risks. Relay a personal event that may have influenced your motivations or aspirations, or write a poem even, if they're good at it. Be creative about it.
They should make references to the career field and degree program they want to go into. Again, be creative.
Proofread. 'Nuff said.
If the questions asked don't engage your student, then they must ask themselves, "Why do I want to go here?" Maybe that college really isn't for them.
Writing the essay, or essays, is going to take some time. They'll be going through several drafts before their essays are presentable. Writing is an art and you will want to be sure that what you write portrays who you are in the best way possible.  Start working on it a month or two before the deadline and be sure everything (including letters of recommendations, transcripts, etc.) is submitted at least two weeks before the deadline, just to be it all gets there on time.
Letters of Recommendation
The first thing you should be aware of are the guidelines. Like the essay, colleges can be very stipulative about how the letters should look and how they should be sent, so you should look those over before you go around asking for letters. That way, if the recommenders want to send the letters out themselves, you'll be able to tell them firsthand what the college wants. The rule of thumb is to treat it like an official document (like the transcript) and send it in with the recommender's name signed on the flap of the envelope.
By the time you get the little details down, you should already have a good idea as to who you want to write your recommendation. There are two things you should ask yourself about the person in question:
How well do they know your student?
How good are their writing skills?
Many colleges usually prefer it if the parents don't write recommendations because there ends up being an obvious amount of bias thrown in them (go figure). If that's the case, your more obvious list of options will be teachers, coaches, or instructors of some form. Other options though could be leaders in community organizations your student's involved in, employers, or someone that knows them very well that's in a high ranking position. You can have the recommenders send the letters out themselves, but it would probably be best to have them hand the letter to you (signed and sealed) and send it out yourself, just to be sure it gets sent.
But before you go around asking for their recommendations, you'll need to get a good assessment of their writing skills. How do you find out if they're a good writer? The best way is through emails or letters they may have written to you in the past, or any other article that may serve as a good example of their writing skills. If all else fails, just ask for their recommendation and have them send it to you. If it sucks, toss it out.
Every university is different and each one requires certain things that others may not. For instance, some universities may even require one of the letters to be from a parent, so you never know.
Applying for college can be a daunting process. It's something that your student, like with anything else, should be able to handle on their own, but it doesn't hurt to have a parent or two helping them along the way. Always check to be sure that you have everything that the university requires in order for your student to be considered in their selection. And be sure to check the specific dates in which the application would be due, because you really don't want to put in all that work and end up not making the deadline.
 _________________________________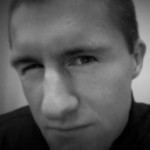 Justin Gregoire
Justin was homeschooled for his last two years of high school and went to college afterwards, only to come back with a 2-year General Ed degree.  Justin has dedicated much of his time to his blog, Homeschool College Navigator, to help homeschoolers (that is, the ones being homeschooled) prepare for college, or even decide whether or not they should go to college at all.