Do you sometimes wonder if you were really called to homeschool? Homeschooling is hard at times, and you may feel like you've made a mistake or even like quitting. Remember, no calling is easy. No mission field is without difficulty.
I need to start by sharing that I NEVER intended to homeschool. Never. Absolutely not. That wasn't for me. It wasn't even on my radar, until I was standing in the public school around the corner from my house, with the registration papers in hand for my daughter to enroll in kindergarten.I left that day with a sense of dread, and really in a state of confusion. What on earth was going on? This was the plan. Kindergarten. Our house was right around the corner from the school. All of her friends were going to kindergarten…what was going on? Why all of a sudden was something telling me this was not part of the plan?
Homeschooling began as a nudging in the back of my mind. It later evolved into something I couldn't get off my mind! That summer was a summer of really getting to know the Lord.  If He was truly calling me to something,  I needed to make sure it was from Him. Through a long series of events, we ended up trying homeschool for "just one year." All along, even though I was scared to admit it, my heart of hearts was telling me that homeschool WAS our calling.The only way to truly know if something is a calling is to get close to the Lord. Sure, that year I could have spoken to all the other homeschoolers I knew, read books, searched the internet, but the answers were not truly there. They simply offered advice and opinions.  A calling comes from God. Not from the internet or from other people's opinions. A calling is different. It is not something you "think" is right, it is something that becomes part of your soul. You just know that the Lord is in it.
You can try to run from it, and rationalize that this won't work for you and your family, yet He opens doors. He paves the way. He starts to make it clearer each day. You may have struggles, but the open doors get wider and others close shut. You just KNOW that HE is calling you.
And once you are on the journey, if it becomes difficult that doesn't mean you should quit. It means the Lord is bringing you closer to Him and teaching you. If it is truly a calling, it won't be easy. We shouldn't expect it to be.In order to hear his voice though, you need to take the time to listen. Shut off the technology, and truly focus on time with the Lord. Pray over it. Read the Word without trying to hear say what you want. Just listen to what He says.If God is calling you to homeschool, He will make it clear. If He is calling you to something else, He will make that clear also. Most importantly you need to listen. Journal during this time. It is such a  testimony to look back on my journals during that summer and see how scared I was, but clearly in between every line, I can see now how His hand was guiding me.
Answering the call to homeschool was one of the biggest blessings of my life. I can truly say I only do it by HIS power. It is not something I could ever have done on my own. The blessing comes from knowing you can point it all back to Him and say, "Look what HE does." I could never do this without Him. He gets all the glory.
__________________________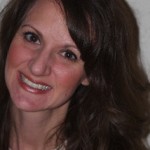 Karen DeBeus – Encouragement
God called Karen to homeschool when her oldest was about to enter kindergarten. After thinking, "I could NEVER do THAT!" God had other plans…She obeyed the call and is now, not only loving homeschooling, she is passionate about educating others about homeschooling and encouraging families along the way. Karen is the author 3 ebooks, Simply Homeschool: Having Less Clutter and More Joy in Your Homeschool, Called Home: Finding Joy in Letting God Lead Your Homeschool, and Bible Based Homeschooling.  She blogs at Simply Living…for Him and Bible Based Homeschooling.