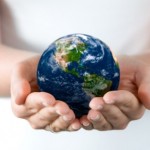 How to Make Monday Mornings Successful (http://www.hsclassroom.net/2012/01/how-to-make-monday-mornings-successful/) The Homeschool Classroom – If your Monday mornings look like some of ours, you could probably use some of these tips to make them go a little more smoothly. There's just something about starting the week off on a good note that seems to set the tone for the rest of the week.
Twaddle-Free Literature by Grade Level (http://charlottemasonhome.com/books-and-audiotapes/twaddle-free-books/twaddle-free-literature-by-grade-level/) Charlotte Mason Home Education – Whether you're gung-ho Charlotte Mason or just like to include a little twist of Charlotte Mason in your homeschool – or maybe you barely know who Ms. Mason was, but just like to include quality literature in your family's reading, I'm betting you'll see some old favorites and find some new ones in this excellent list of twaddle-free books organized by grade level.
How to Teach Descriptive Writing with These Show-Me Sentences (http://fivejs.com/how-to-teach-descriptive-writing-show-me-sentences/) Five J's – Great tips from Five J's for encouraging more descriptive writing from even the most reluctant writers.
Life Is Made of Ordinary Moments (www.smockityfrocks.com/2012/01/life-is-made-of-ordinary-moments.html/) Smockity Frocks – This post is a wonderful reminder from Connie that it's more the ordinary, day-to-day moments that really make life special, rather than the rare, mountain-top experiences.
Seven Lies about Homeschoolers (http://www.youtube.com/watch?v=xJHt-m3VX6o) Messy Mondays on YouTube – If you haven't seen it yet, don't miss this hilarious video debunking seven myths about homescoolers and homeschooling. My kids have asked to watch it over and over.
Kalyn's Stuffed Cabbage Casserole (http://www.skinnytaste.com/2012/01/kalyns-stuffed-cabbage-casserole.html) Skinny Taste – This is my family's new favorite recipe. I only have one picky eater who doesn't like it, but the rest of us love it.
How to Store Fruits and Vegetables So They Won't Rot (http://www.mythirtyspot.com/2011/09/how-to-store-fruits-and-vegetables-so.html) My Thirty Spot – Trying to eat healthy, but finding it hard to keep fruits and veggies fresh? Try these tips for maximizing their shelf life.
Facebook and Your Teen (http://www.hsclassroom.net/2012/01/facebook-and-your-teen/) The Homeschool Classroom – Great, practical tips for allowing your teen to enjoy the benefits of social media while keeping them safe.
What's My Child's Reading Level (http://blog.aboutone.com/2012/01/06/whats-my-childs-reading-level/) In a Nutshell – Low-key tips for judging your child's reading and vocabulary skills.
Creative Writing Inspired by Favorite Books (http://thehappyhousewife.com/homeschool/creating-stories-inspired-by-favorite-books/) The Happy Housewife – Some fun ideas for turning your family's favorite books into fun creative writing opportunities for your kids.
Kris Bales has been married to her incredible husband for 20 years. Together, they're raising their three Weird, Unsocialized Homeschoolers, who range in age from 10 to 16. Kris is Christian, Southern, and sweet-tea-addicted. She enjoys reading, writing and photography. In addition to blogging about life as a homeschool mom, you can find her at Eclipsed where she chronicles her transformation from a morbidly obese couch potato to a runner in training for her first half-marathon.