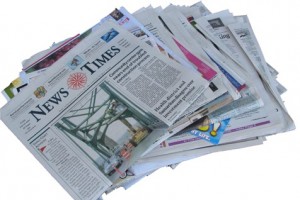 I have been disturbed by how often the media speaks about things it does not know. If you are going to be a reporter on national news it would make sense to show some integrity of thought. A good reporter should take the time to research a topic before they speak on it.
Typically I can overlook this ignorance but this time it has become too much. The reason is because I have a daughter with a high functioning form of autism called Aspergers. And autism has been mentioned in the news lately because an evil man allegedly had this condition who committed an unspeakable crime against many children.
I am very grieved that this horrible crime was committed but having Aspergers does not cause one to commit an unspeakable act. In fact, violence of this type is rare for people with the condition of autism.
The problem is that no matter how much research has been done on this, people will now have doubts.  Because it was spoken, words escaping mouths plant doubt in the mind of others. Words that, even if retracted, cannot go back and undo that damage that has already been done.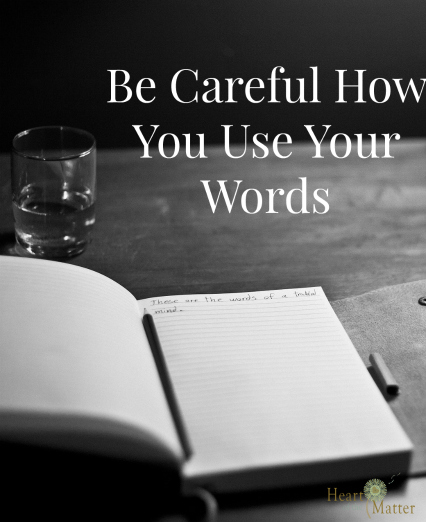 We need to be very careful with our words and opinions of things. Words are forever gone floating away as they come out of our mouths. Never to be taken back again. They are gone, loosed, and cannot be taken back. Be careful what you say about things you do not understand.
We have a great privilege as homeschool parents to use our words in ways that will benefit our children. We can view a situation and walk them through it and help them to understand rightly. We can sit alongside them as we research a topic that we do not understand so we can retrieve the right facts.
This is what the media should be doing in the first place. Let us not speak of things we do not understand. Let us use our words wisely and walk in wisdom as good examples before our children. This will teach them how to do the same.
Angela Parsley, of the international ministry, Refresh My Soul MInistries(please change link to www.refreshmysoulblog.blogspot.com), is a wife of Tony and homeschooling mother to her 3 children. Two biological and one by legal custody. Angela is a self-published author of many Bible studies through the ministry of Refresh My Soul, so that quality resources can be provided free of charge