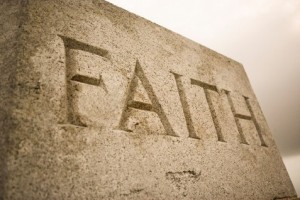 Hebrews 11:1
Now faith is the assurance (the confirmation, the title deed) of the things [we] hope for, being the proof of things [we] do not see and the conviction of their reality [faith perceiving as real fact what is not revealed to the senses].  The Amplified Version
Winter makes it hard to believe. You have been doing school since fall when your spirits were high, children were alert and the books were new. Now your spirits may be dragging, the children seem glazed and the books can't be found. In the cold of winter or the dreariness of gray, drizzly days you may be questioning what possessed you to think you could do this homeschooling thing. Don't think you are alone. Every year that we homeschooled, veteran teacher that I was, I often found myself asking the same question, "What was I thinking?" Actually, sometimes it's better just not to ask.
Sometimes it's better to give your soul direction than to take direction from your soul. When you began homeschooling, you did so because you believed it was what you were supposed to do. Like any other thing you have done (marriage, childbirth, parenting) there are challenges. Also like any other thing you have done and struggled, relied on God, trusted His leading and then continued, you will see the fruit…just not yet.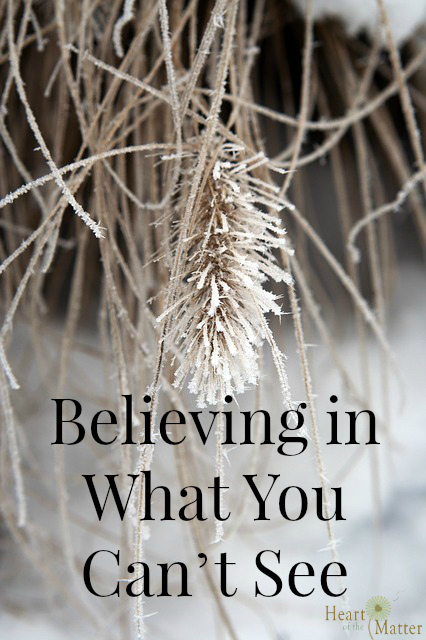 Winter is the time of the faith of my ancestors. They were farmers. Their patience, diligence and faith would amaze me. As I thought about the things I learned from them, the main thing I remember was their perspective. There was no need to rush and no need to stress. Steady, incremental work paid off, year after year. They knew the nature of their task and they submitted to it. Even in difficult times, they believed in their calling as farmers and trusted that the fields they tended would bear fruit, even before the grain was ripe or the blossoms turned to peaches.
In short, they had faith. Not in themselves or what they did but in who God had called them to be. We are no different. When you feel led to homeschool you accept a calling from God. Your success does not depend on how smart you are or how well you do. It is dependent on the God who calls you and cares deeply for your children. He has designed a path that will lead to work, rest and fruit. Your job is to stay on the farm, keep working the fields and look skyward. You may not see the fruit today or tomorrow, but as you keep looking, something amazing will happen. You will start to see little signs of growth, the beginning shoots of comprehension, small glimpses of change.
Let's keep our eyes on the fields and our hands on the plow. Let winter try its best…you will be here for spring. The work that God is doing is real. Little hearts are changing, little minds are growing. One day soon you will get to sit in your garden amidst a riot of flowers and say here is the reality my senses were seeking! Here is what I hoped for!

Debbie Strayer is a veteran educator, speaker, author and home educator. She enjoys spending time with her husband of thirty-two years and her grown children. Dr. Ruth Beechick, too, has spent many years teaching and writing on education. She specializes in curriculum and in how children learn. She is mother of two and grandmother of four and loves working together with Debbie because they think alike on education matters. For more books and articles, see debbiestrayer.com.