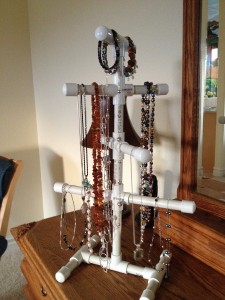 Parenting is tough, yes? Perhaps in some ways, more so for those of us who have chosen to follow the path of homeschooling. There are so many pressures—extended family members who might not be supportive, feeling alone in our choices, and wanting our children to AT LEAST meet and exceed the standards of the educational options around us. And then there is even the pressure of Proverbs 22:6: "Train up a child in the way he should go, even when he is old he will not depart from it."
As Chuck Swindoll says in his book, Parenting: From Surviving to Thriving, the usual interpretation of this verse is something like:
"Rear your children as moral, upright, God-fearing, churchgoing kids. Be sure they carry a Bible to church, attend lots of Sunday school classes, and each summer attend Christian camps. Enforce your rules and regulations with consistency and discipline…they're eventually going to…rebel…then, once their oats are sown and they tire of their fling with the wild side of life…they'll come back to the Lord…but only IF (emphasis mine) you raised them right!"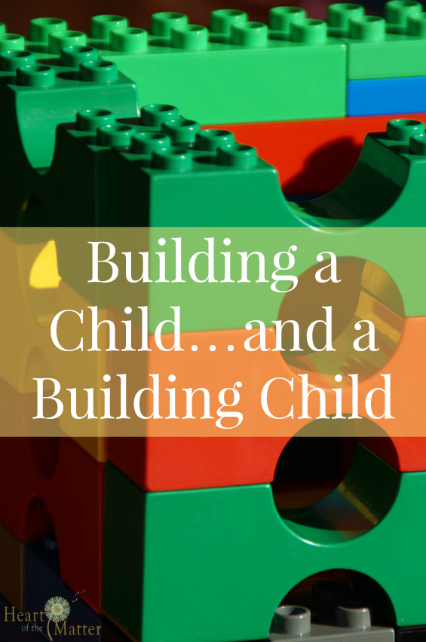 I know I have felt enormous pressure reading just such admonitions in parenting books, magazines, and listening to speakers talk on parenting. I also know that this rather common interpretation of train-up-a-child is not the only one and others actually have stronger biblical and historical support. Swindoll offers our real purpose as a parent, which he calls the "best-kept secret of wise parenting."
"The job of a parent is to
help his or her children come to know themselves,
and find satisfaction in being themselves."
Of course, teaching our children strong character traits and how to have a personal relationship with Jesus Christ are of utmost importance, but if we don't tap into the unique way our children were made and allow them to explore those areas of interests, we've missed a very important aspect of how God expects us to train our children. If you have more than one child, you know each one of them has different personalities and interests, despite being raised in the same house, by the same parents, even eating the same food as everyone else! God has made our children unique and fitted for a specific "bent" on this earth—yes, we are all called to know God and to be His servants on earth, but how that is lived out in everyday life looks different for every person. Childhood is the God-given window of time for our children to explore their interests.
With that in mind, my husband and I make it a priority in our family and especially in our homeschooling time, to allow our children to explore their unique interests and passions. At only seven years of age, our son is quite passionate about some of his interests (electronics, building, design, and drawing) and while we know these can certainly change and may not be the fields he ends up eventually pursuing, we want to nurture those budding interests as best we can. Some ways we've done that:
• A little electronics kit, including alligator clips, multi-tester, light bulb holders, light bulbs, cardboard and paperclips to make switches, buzzers, batteries and battery holders
• Snap Circuits as birthday and Christmas gifts
• A PVC experimenting kit—he's built sprinklers for the garden hose, my jewelry holder pictured above, and for Christmas, he gave me the parts for a "floating book holder for the bathtub" that he designed.
• A "modeling box" he keeps in the garage full of recycled items from the house—toilet paper rolls, produce cartons, packaging foam, etc.
• Access to hot glue gun and other basic tools (after he was thoroughly checked out on safety, of course), plenty of paper and drawing tools (including a drafting board and T-square from my parents this Christmas)
• Books!!
Books are amazing tools for his developing interests, and here are a few that have nurtured his particular bent. Maybe you have a young builder in your house who would enjoy some of these:
• Steven Caney's Ultimate Building Book: Including More Than 100 Incredible Projects Kids Can Make! by Steven Caney—The title is accurate. This book is as thick as some of my college textbooks were, and includes building with every possible substrate, including newspaper, sugar cubes, noodles, nails, Q-tips.
• The Outdoor Book for Adventurous Boys: Essential Skills and Activities for Boys of All Ages by Adrian Besley—Some of the activities in this book might just be for reading about, rather than actually trying, like building camping furniture, catching a rabbit in a hole, or wrestling an alligator, but reading it gets a little guy's thinker going.
• Handy Farm Devices and How to Make Them by Rolfe Cobleigh—Whether a child has an interest in farming or not, the drawings and explanations in this book are a testimony to the ingenuity of the generations that came before, and show some very clever building ideas.
• Magic School Bus books by Joanna Cole—So many different topics are explained in a stepwise (and often fantastical) fashion kids can relate to and understand.
• Gear Up!: Marvelous Machine Projects by Keith Good—My son knows about cams, gears, gear boxes, and crankshafts thanks to this book. I'm hoping he'll explain them to me one day.
• Books by David Macauley: The New Way Things Work, Rome, City, Cathedral, etc.—Architectural features explained down to the smallest detail, illustrated with cutaways so that little minds (and big ones!) can go inside these amazing structures.
Katrina McAllister writes from the foot of the Colorado Rockies, where she lives with her husband and two kiddos she educates at home. She has a particular fondness for children's books, dark chocolate, and nature, and is on a perpetual quest to learn more about healthy eating and cooking. She is currently "between" blogs and looks forward to sharing her new home on the web soon. She is daily in awe that she knows a Savior who would love her enough to save her.