There is nothing that can stop a mom in her tracks like perfectionism.  Contrary to what one might think, there are many times when perfectionism doesn't motivate you to work harder; it actually paralyzes you and prevents you from working at all.  How does this process work? For a perfectionist, it is not the idea of having to accomplish a task that is problematic: it is the fear that she won't be able to finish the task to her satisfaction.
Let me use housecleaning as an example.  There are many jobs around my house that I'm fairly certain would only take me a short while to finish.  However, I don't want to tackle them for fear that I won't have the time to bring them to fruition – the way I think they ought to be completed.  For example, my guest bathroom needs to be cleaned (not the sink and toilet –those stay clean!).  I look at it and know that I need to wash the woodwork, clean the floors more thoroughly than a casual mopping will allow, wash the door, etc.  I know that I am not diving into this task because I'm afraid that I won't have the time to make it perfect. What if I start and only have time to clean the door? What if I can't get the trim as clean as I would like it and realize that I really need to paint? What if, what if, what if? Even as I write it, it sounds silly, but paralyzing perfectionism is a reality for many women!
So what's the antidote to paralyzing perfectionism? Reasonable goal-setting is a great place to start.  Break tasks into much smaller pieces rather than trying to "eat the elephant." In my real life example, I should set out not to clean the bathroom, but to wash the trim.  When I've done that to the best of my ability at the present moment (in other words, not having to paint, replace woodwork, etc.), then the job should be considered complete.
Perfectionism can be even more of a challenge for homeschooling moms, because the desire to provide the very best education for our children can mean that we're quite sure we're never doing enough.  What's the impact of my perfectionism on our homeschool? Well, all you would need is one peek into my school room to get the answer.  I have tried dozens of curricula since we started homeschooling only three years ago.  Every time I settle on something, I start to think "what if xyz is better?" and I promptly order it. Having a good history curriculum is not enough; I have to have the best history curriculum.  Further, because I don't actually ever depend solely on a curriculum in history (since one of my degrees is in history and it is my first love), it's not enough just to study World War I.  We have to study each battle, each personality, a bunch of primary source material, the home front and the battle front, etc.  I can't risk missing something! This attitude is obviously ridiculous; there are people who study the Great War their entire lives and still only scratch the surface!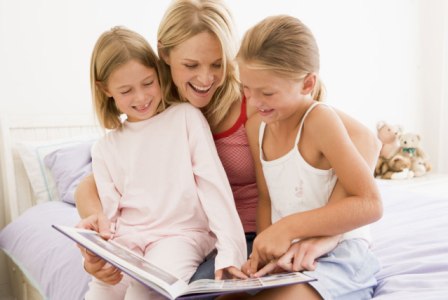 So what's the solution to this problem? I think the most important thing is to realize that you will never be able to cover everything in any subject.  Once you can come to grips with that reality (and I'm still trying!), the letting-go process can begin.  This semester is the first time that I have actually chosen a history curriculum for my daughter, and have vowed to stick to it – at least as far as the years 1450-1800 are concerned! The curriculum has a daily schedule and it is almost entirely directed to the student.  This aspect is also key: if I'm not explicitly involved in the planning, I have an easier time resisting the urge to supplement with every resource under the sun! Finally, it's about letting go and letting God.  After all, it is His guiding hand that will place the right materials in our path…if we are open to His suggestions.
I'm still an infant when it comes to overcoming my perfectionism.  If anyone wants to give me suggestions, I would love to hear them!

Laura Delgado has been married to her husband, Henry, for 14 years. She gave birth to four children in exactly 40 months, but cheated since the last two were twins. She now happily homeschools her 8,6, and two 4 year-olds. She earned a Ph.D. in Political Science from Rice University, but finds that she uses her undergraduate Great Books education far more in her homeschooling pursuits. In addition to writing for various homeschooling publications, she creates educational materials for edHelper. For homeschooling helps and curriculum reviews, please visit her blogs at Living as Martha and Salve Regina Homeschool.