What is your definition of success?
A trending belief in society today and among many homeschoolers, is that if you're average, you are actually behind. If your child isn't special or advanced in some area, you are not taking proper advantage of your homeschooling opportunities.
This culture instills in us a sense of failure for being normal. So many parents are deciding to start pre-school earlier and earlier so that their children can get ahead. What they don't realize is that children are developmental beings. They have a natural timetable already in place for everything – crawling, walking, reading, etc. If you push them before the time is right, you just end up with a frustrated child who learns that he or she doesn't measure up to expectations.
When I was in high school, it was very common among my friends to dual enroll at our local community college. Before I go any further, please understand that dual enrollment is a wonderful opportunity for many homeschoolers. I am not saying in any way that it is not, it just wasn't something I felt was right for me. I didn't skip a grade and I didn't dual enroll. I would say I was a pretty average high schooler, and I'm okay with that. I was also not interested in rushing into adulthood. The real world with all its complications would come soon enough.
You do not have to stop doing what works just because you've hit the high school years. Yes, preparations need to be made for what your child wants to do with his future, but you do not need to give up all the things that make learning enjoyable, such as, unit studies, or reading aloud as a family. We read aloud together throughout high school and beyond. The high school years go by so quickly. Don't waste any of the precious time you have left by following a path that looks good, but might not be the right one for your child. Pray through each decision and allow your high schooler to be part of the conversation.
Have you ever seen a parent at the library or book store tell her child he can't check out a book because it's too easy? Too easy, what a travesty. The child didn't realize that every book he reads must be at or above grade level. This makes choosing books a little harder because his mom said to find something that looked interesting. Well, the ones that interested him had lots of vibrant colors and fascinating pictures. They had stories that seemed fun! Did you know that researchers will actually use children's versions of the things they're studying? It makes sense doesn't it? Just because something is simplified doesn't mean that higher level thinking cannot occur.
As you make plans for another school year, ask yourself this question, what is your definition of success?
__________________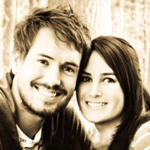 Ashley Wiggers – Encouragement
Ashley Wiggers grew up in the early days of the homeschooling movement. She was taught by her late mother, Debbie Strayer, who was an educator, speaker and the author of numerous homeschooling materials. It was through Debbie's encouragement and love that Ashley learned the value of being homeschooled. Currently, Ashley is the Editor-in-Chief of Homeschooling Today magazine, Public Relations Director for Geography Matters and the author of the Profiles from History series. Ashley makes her home in Somerset, KY, with her husband, Alex, and their faithful Golden Retriever, Mandy.