Years ago, a dear friend and fellow homeschooler said to me in sheer frustration, "I read all these homeschool blogs, and I am just not having this experience!"
Though tempted toward pride (I was, for the most part, having said experience), I instead chose the wisdom that comes from no longer needing (too much) validation from others.   My first response was that none of us have the experience every single day that we capture on blogs.   In the first place, we would not be able to depict every up and down moment, even if we so desired.   But I also believe that if you read enough designated "homeschool" blogs, there are common threads, along with a common look and feel.  Maybe underneath it all there is still a deep-seated effort from our collective community to be validated as a legitimate alternative to traditional school systems; therefore, all of our kids are Da Vincis, Angelous, Du Boises, and Einsteins just waiting for a chance to shine.   To say the least, yes, transparency can become an issue.
Where I think my friend was headed was a candid question in the midst of all the euphoria that sometimes accompanies homeschool blogs:
Do you love to homeschool? 
With scores of parents making plans to pull their children from traditional school systems as I write, and others who are currently deciding never to put their child into that same system, it might seem like an ill-chosen time to "voice" those frustrations that no one blogs about—much.   Yet, if truth be told, there are some facets of homeschooling that I would trade away if I could:
1)      I don't love the burden of being almost solely responsible of remaining [somewhat] on track at all times.   Inevitably, life throws our attempts at a schedule off-track.   An event comes to town that just happens to be perfect for what you are studying in _________ (insert course subject here).   The much-needed field trip forces you to readjust.   More often, however, is the doctor's visit, or the missing ingredient for dinner's recipe, or the neighbor/ relative/ friend who needs a during-school-hours blessing that only the flexibility of homeschooling will afford.   And it can be hard toward the end of the year to keep the faith when your planner is full of eraser marks.
2)      I don't love the fact that every now and then, I have an image of my mother, laughing from Heaven at the fact that I have kids that are just like me.  I am not talking about disciplinary issues here, though those can be real; I am speaking more so to personality traits and a relationship between parent/ child as educator/ student that requires us to know and grow with each other day-by-day.   And like any other homeschooling parent, whatever you have in your children, you have it–all day long.
3)      I don't love the uncertainties.   Am I doing enough?   Are they well-prepared for life after homeschool?   Have we exposed them to the right tools/ opportunities/ people?    Similarly, have we shielded them from the tools, etc., that we feel are wrong for us?   A school system has a myriad of people and processes that inherently remove the singular burden off of any one person to educate a child.   When you are counselor/ principal/ homeroom-7th period teacher/ P.E. coach/ art and music instructor/ bus driver (or at least you are the person who facilitates all of this happening), it is enough to give you night sweats.
Why, then, should anyone choose to educate his or her children at home?   Because personally, there are some facets of homeschooling that I do genuinely love.   I love that, regardless of where our family unit is on any given day, we are together—learning, growing, praying, and trusting God for each day.   I love that we as parents can pour into our children in a way that is not contradicted by what they must learn and abide by outside of our home.   I love being the first to hug them for progress, and being able to lovingly say, "We'll keep working on this…" or even a lighthearted "Where was your head on that one?!!" without worrying about issues of self-esteem and self-worth.   I love feeding them good food, keeping a (mostly) clean environment, and having peace about their physical as well as their spiritual surroundings.   I love that we can sleep in when time and energy dictates, or take an edu-fun vacation with Dad when everyone else is in school, and that we are all pretty spoiled about completing our work while wrapping up in dryer-heated blankets and PJs during the winter.  I love talking over herbal tea in the morning when the house is cool.   I love stopping "class" to take note of a new bird in the backyard, or heading outside to see the hummingbirds stop at our Mexican Firebrushes before continuing south.   I love the fact that each day, we create memories together that will signify the heart of our homeschool: family, sanctity, security, and love.   And loving all of these things more than covers what I don't love about homeschool.
_____________________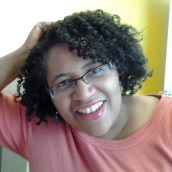 Belinda Bullard – Encouragement
Belinda is a wife and homeschooling mother of three, Belinda is an author and the owner of A Blessed Heritage Educational Resources, a literature-based history curriculum featuring African-American presence in history, as well as the contributions of other races to American history. A chemical engineer by formal education, she also serves as adjunct faculty for college distance learning programs. Belinda blogs at Simply Belinda and Chronicles of a Blessed Heritage.