I have never considered math to be my strong subject, even though I always got good grades in math in my school days. It just never came easy to me, and I certainly never enjoyed it!
So, when it came to teaching my children, I wanted to do more than just the textbook approach. I want them to have a good conceptual understanding of math, and I really want them to enjoy it! I even wanted to start enjoying it myself! After all, our attitudes rub off on our children more than we sometimes wish to believe – even when we are trying our best to fake it. Therefore, I have been on a continual quest to learn how to teach math effectively and make it enjoyable. I found out early on that it is not difficult to make math fun, epecially in the early years. There are so many things you can supplement your textbook with, or even just replace it altogether if you feel confident enough.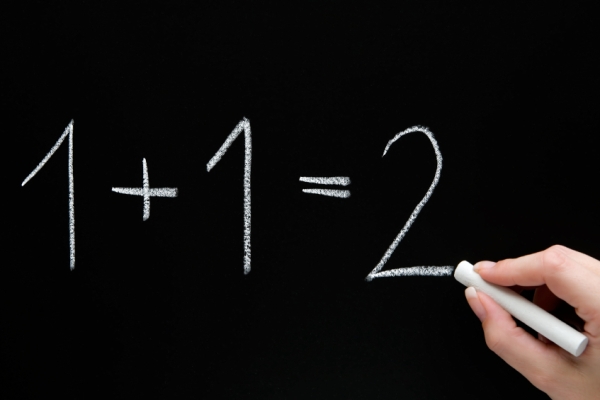 As for me, since I did not feel confident enough to ditch the textbook altogether, we used Singapore Primary Mathematics as our "spine" text, and supplemented with various and sundry other things – even to the point of skipping the text altogether many days. We really did like Singapore, I just did not want to fall into just doing the textbook and getting it done for the day! But having it around helped me feel like I was covering all the bases and not leaving any gaps.
One week a couple of years ago we did a little experiment: we didn't do any "formal" math – no textbook, no worksheets, no flashcards. We just played games. Joshua's favorite was "Addition War". You know how to play war with a deck of cards, right? Well, in "addition war", you lay down two cards instead of one, and add them together. The player with the higher sums wins the cards! (You take out face cards, unless you want to use them for higher numbers. For us, up to ten was plenty at the time.) What great addition practice, and so painless! After a week of this, we went through our flashcards again, and he beat his best time! After a week of not even using them! I was thrilled!
Well this past year at our state homeschool convention, I went with only one item on my shopping list that I had to get – our Singapore math textbook for this school year. The rest of the time I was just going to browse. So the first time I made it to the vendor hall, I began to look for a place to buy my Singapore math and get that out of the way right off the bat. As I was walking along, a sudden "thought" flashed through my mind – and startled me! It was this: "You don't need to buy a Singapore math textbook". WHAT?!? That was the one thing, the only thing, I was SURE about purchasing, with no doubts or qualms. Where did that thought come from? Well, it made me uneasy enough to hold off buying the textbook. I figured I could always buy it the following day.
That night in my hotel room, I prayed about it. "Is that really you, God?" As I prayed, many things began to "pop" into my thinking – things like all the math idea books and math manipulatives I have on my homeschool shelf, things like all the fun math games we have enjoyed over the past few years, things like how many free resources there are on the internet for supplementing a math program. The more I prayed that night and the next day, the more convinced I became that it was indeed the Lord that was speaking about my math curriculum! Does God really care enough about my math curriculum to speak to me about it? I was blown away by the intimacy of His care for us!
So I did not buy a textbook, and this school year we have been exclusively doing "things I come up with". It is going amazingly well. Now, I am not suggesting that everyone in unison all toss their math textbooks out the window! Rather, I am suggesting two things:
Seek the Lord about even the most mundane aspects of your children's education. He really does care and wants to guide us as we guide our children!
Whether or not you maintain your math textbook, I encourage you to seek ways to make math come alive to your children. Charlotte Mason liked to talk about "living math" that was actually applicable in real life, not just a matter of working out sums on paper.
Here are some ideas and resources I have found helpful:
Since every homeschool mother has worried at some point about leaving gaps in her child's education, I like to refer to two main books to gain both guidance and assurance:
Ruth Beechick's "The Three R's" – for K-2, or "You Can Teach Your Child Successfully" for grades 3-8
Teaching Children, by …… – This is a K-8th grade scope and sequence guide for those using a Charlotte Mason approach
These books help me to have a game plan, like "by the end of this year, I want my child to be able to do addition and subtraction up to facts of 12, both understanding the concept and by rote memorization", for example. Then, once I have a basic game plan, I have used these things to help us along our way:
Manipulatives, like Cuisenaire rods, Base 10 blocks, Math-U-See blocks, and Mathlinks blocks. Also immensely useful are things you probably have around your home already, like dice, Dominoes, coins, and counters like paperclips or straws. We use these a lot to help visualize things. I have picked up a couple of "teaching ideas" books for cuisenaire rods (used), that have helped a lot. The "Super Source" book has printables and games that we have both enjoyed, to use with the rods.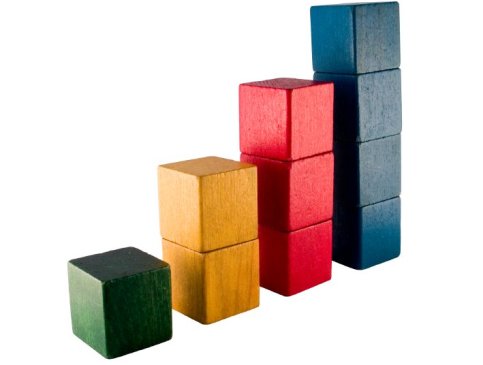 Flashcards – do not underestimate the humble flashcard! I recommend the triangle ones for addition and subtraction so your child can see that one is the opposite of the other. We use flashcards most days. The best way I have found to do them is to set the timer for five minutes and see how many he can do in that amount of time, and I write down how many he was able to. That way it is not dragging on forever, especially if you have a slow poke like I do. The self-competition is good for motivation!
Math to music! This is especially useful if you have an auditory learner. I got a cd a couple of years ago from www.singnlearn.com – Classical Math to Classical Music. We listened to our cd almost daily, and even my then 3 year old began memorizing her math facts this way! We only have the addition one, but they are available for subtraction, division and multiplication as well.
Math Readers – I pick these up at my library on occasion for variety. They are a lot of fun and show how math can be used in real life. In the back, they have ideas on ways to use the book as well, for teaching purposes. For example, the one entitled Stay in Line talks of a dozen children going to the zoo, and shows all the different ways they were grouped. I had Joshua use a dozen counters to mimic the groups, and then we looked for things around the house that were in groups of a dozen: eggs, forks, chairs, etc.
Here are a few sample titles:
Stay in Line by Teddy Slater, Gioia Fiammenghi, and Marilyn Burns
Just Add Fun! by Joanne Rocklin and Martin Lemelman
Sunflowers Measure Up by Dianne Ochiltree
An article by Cathy Duffy that really encouraged me, called "First Grade Math without a Textbook". It is very similar to the Charlotte Mason approach to "Living Math" and has some great ideas as well.
Coloring sheets for addition practice: You can easily make these with a simple coloring page. You simple make a color key, like 6=red, 8=blue, 10=green and so forth. But rather than writing the number in each area, you instead write a problem like 4+2, and since the sum is 6, that section would be red. This helps the child understand how many different ways we can arrive at the same sum as well. If you like, you can add subtraction problems as well!
Here are a few links to sites that have really helped me with ideas for teaching, for games, and some free printables too:
Living Math – way cool site by a homeschool mom: http://www.livingmath.net/Home/tabid/250/language/en-US/Default.aspx
Another site on Living Math: http://www.squidoo.com/earlymath
A great site for math activities and games: http://www.mathwire.com/index.html
And, lastly, a blog all about math, for K-12: http://letsplaymath.wordpress.com/
All of these sites contain tons more links, and great information.
I also have really enjoyed using a book called Games for Learning, by Peggy Kaye. She also has another book that is called Games for Math, which I don't have. But Games for Learning does include math games, as well as reading games, games for logic, and more.
Be blessed as you seek the Lord's will for your children's education, and have fun with math!
Elizabeth Tsukayama is a homeschool graduate homeschooling the next generation! She and her husband, Fabio (yes, that is his real name!), have four beautiful children ages 7 down to 1. Elizabeth enjoys many hobbies, but her favorite one is teaching her children and learning with them, especially using hands-on projects, lapbooks, notebooking and nature exploration. The Tsukayama family is currently packing up to travel to Brazil for missions. Life never ceases to be an adventure! You can check out her site at: www.mamaknowsbest.net.