The last week of April, my daughter, oldest granddaughter, and I made a three generation birthday trip to Disney World. Maggie was four, almost 5 and in the "princess phase" of  her life. My daughter had researched the best time to go (read:UNcrowdedJ), the best places to stay and eat, and the activities that would complete this as a true memory-maker.
The folks at WDW are marketing geniuses. You've all seen the over-the-top commercials : "Where dreams come true". But while there, I developed a new appreciation for exactly how they craft an expensive vacation to feel so personal and so heart-warmimg.
Upon paying for our passes, my daughter mentioned that this trip was for Maggie's upcoming 5th  birthday. Immediately there were words of celebration, and the attendant gave Maggie a large button with bright-colored balloons on it with her name MAGGIE in HUGE letters across it. I later learned that the size was carefully calculated.
As we entered the park (to go make a run for the FastPass kiosk), the ticket-takers all enthusiastically (remember the park has just openedJ) call out "Happy Birthday, Maggie!" This greeting was carried on for the next 13 hours—by EVERYONE working there—from the street sweeper to the Pineapple Whip vendor to the characters in costume. And during the fabulous parade, when Elsa was waving to the crowds from high aloft a 15-20 foot float, she could see the huge letters on Maggie's button, and while she only waved to the crowds at large, when she looked down at us, she called down: "Happy Birthday, Maggie"! (I have to admit, as far as tearing up a little, I almost had to "Let It Go").
And speaking of the characters in costume, when Rapunzel and Sleeping Beauty and Belle KNOW YOUR NAME, your dreams really HAVE come true.
So what does this have to do with encouraging homeschool moms?? Actually two things: First, we know that Jesus loves us and calls us BY NAME. We are chosen….we are singled out…we are SPECIAL…. We ARE a unique snowflake of His design. We are KNOWN. Think about that for a second. He KNOWS us….and knows our birthdate….our quirks….our strengths….and our failings…..and STILL chooses to call us by His name. He has called us to train this next generation to revere Him while the world looks elsewhere for comfort and salvation. Jesus, the great EQUIPPER has called us to walk this journey with Him, and so we CAN do this.
The second way this impacts us as homeschool moms is that each of our individual children has a specific calling and gifting from God. As you pray to uncover each child's unique "spark" or what interests them and how they process that, be aware of  those who also realize that. During this crazy season of curriculum fairs, many vendors will attempt to sell us high priced merchandise with the sales pitch of "If you use this for all of your children, it will actually only cost you __$ per child. "
Don't fall for that. Although some of my basic curricula was used with all 4 of my kiddoes, more often than not that has not been the case. Over my 30 years home educating, I have seen the whole marketplace go from NOTHING (in our early years here before hsing was legal, I had to go through a local Christian school secretary to order my books) to OVERWHELMING. Please pray before attending, talk to friends farther along, and do not be pressured into any curricula from guilt. Curricula is simply a tool to be used by us—and should never be our master. Simplicity in education is a beautiful thing and can meet each child's specific needs.
Because God has entrusted to you the precious individuals whom you now teach, it is important to single them out—to call each by name—-and to pray for wisdom how to honor their individuality and yet keep your family engaged and unified. He alone is our "Dream-Giver", and He will continue to use you and your training to mold your "little princes and princesses" into the image of our wonderful Prince of Peace.
__________________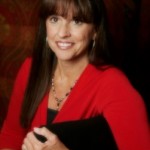 Karen Costello
A veteran homeschooler of 30 years, Karen has been married 37 years,has 4 children (three of whom are grown,married and have already started homeschooling their own children) and is still teaching her 16 year old. Karen has written a book, "Go Fly a Kite: Ten Surprising Strategies For  Success in Your Homeschool" which was featured in WORLD magazine.She has educated a doctor, a nurse, and an accountant, but cannot balance her own checkbook and is queasy at the sight of blood.She loves encouraging  homeschooling moms in their marriages, their child-training, and in their time management. Visit Karen's websitefor her blog, homeschooling resources and parenting tips.