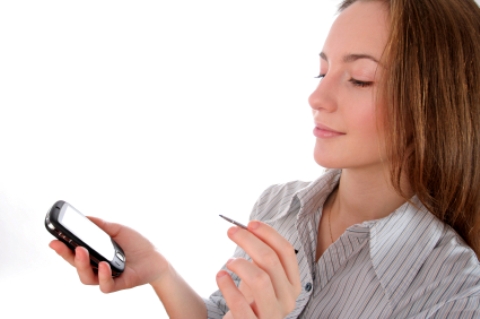 We're a pretty high tech family around here. I can't imagine life without my computer or my iPod. My husband got a Kindle for Christmas and though I love the feel of a real book in my hands it is a very neat device.
My brother just purchased an iPad and I am impatiently waiting for the 2nd generation to come out before buying one.
There are many ways these new inventions can be of use in your home school.
For example, an e-reader is great for those of us who cannot stuff one more book into our already overflowing homes. We looked at all of the current e-readers before deciding to purchase a Kindle.
We went with the Kindle for many reasons – user friendly, the price is reasonable ($139 for a basic model), and it has text to speech available for many books. You can also make notes on a Kindle and it has a built in dictionary. Kindle books are quite reasonably priced and it takes mere seconds to download a book to your device.
I already had the Kindle App (shorthand for application) on my iPod and my laptop (these apps are free at Amazon). I also had the iBooks App from Apple. I have books in both formats though I find the Kindle the more friendly of the two. I can highlight and make notes on the Kindle App.
But that's just the tip of the App iceberg. Websites are springing up everyday highlighting educational Apps for the Ipod and Ipad. Apple's store – iTunes – has a section dedicated to not only educational Apps but special education Apps.
Yes, these devices can be pricey – the Ipod touch basic is $228 for 8G of memory. The base model of the Ipad is currently $499 for 16G of memory. (An iPhone can also use the iPod Apps.)
Oh but the Apps…. So many Apps – so little time…
Here are a few site that list the educational Apps that can be used:
IEducation Apps Review– This site highlights and reviews many educational Apps for the iPad and iPod. It also gives hints and tips on using your device.
Apps-School– You can enter to win an Ipad if you join their mailing list before Feb 1. This site is brand new – a comprehensive list of Apps listed by price, subject or company. It's easy to navigate. I found Apps  I wasn't aware of there.
Leo's iPad Apps– is what made me really want an iPad to use in our homeschool. As I've shared before – all three of our boys are on the spectrum. This Mom has generously made a list of Apps that her son has found useful.
Lunchbox Reviews– has a very nicely indexed list of Apps for kids and toddlers. They are broken down by Platform, Age, Creative, Educational, Games, etc. There are also ratings and reviews on the site.
And of course, Netbooks
have made it a lot easier for those of us who use some form of computerized curriculum. Currently were are using Switched on Schoolhouse for some subjects and I am considering getting two more Netbooks so that each child can have their own. (The company provides instructions for doing a student install on a Netbook without a CD Rom drive) This option is also nice for homeschooling using an online school or to view educational videos and websites. Netbooks are becoming more and more reasonably priced and they are very portable. This comes in handy when you have as many appointments as we do and have to take your school with you.
Hopefully this will give you some ideas if you are considering adding any of these products to your home school. They have really enhanced ours and made it easier on our visual, auditory and hands on learners.

Peggy Dalley has been married to her best friend and husband for 14 years. She uses the eclectic approach to homeschool their three sons, 12, 10 and 7. Her interests include writing unit studies, Bible study, history and she is working hard to become a Proverbs 31:10 woman instead of a Proverbs 21:9 woman.