One of my favorite gift-giving strategies is to focus on family gifts rather than individual gifts. This approach is an effective means of saving both time and money, two very important resources, especially this time of year!  Deciding on one large present is much quicker than choosing several individual gifts. In fact, I can often find an appropriate family gift to fit several families on my gift list. One large gift is often less expensive and of better quality than several smaller, individual gifts. The fact that a family-oriented gift encourages families to take time to have some fun together and enjoy one another is a wonderful added bonus!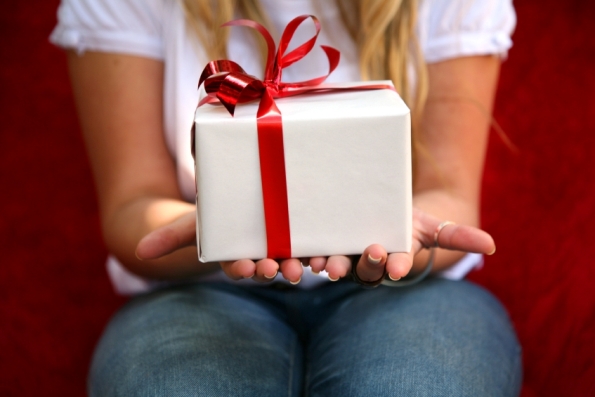 A little creativity in presentation can make all the difference between an average gift and one that feels special, so make the effort to be creative. For example, rather than just hand my college-student nephew a fast food gift card for his birthday, I asked for an empty fry container from the restaurant when I bought the card. Then I made sugar cookies, cut them to look like french fries, and put them in the fry box along with the gift card. A little extra effort gave a rather plain gift some pizzazz! Since my family ate (and enjoyed) most of the batch of cookies, the cost of the few "fries" in the gift presentation was very minimal.
Over the years, I've built up a repertoire of gifts that families love to receive. Take a look at some of the following ideas and see if one isn't just what you're looking for. Present it with some creative packaging and I'll almost guarantee you some happy gift recipients!
Super Sundaes
Who doesn't love ice cream—especially when you get to make it just the way you like it? This gift looks extra special when presented in a big basket (from the thrift or dollar store, of course). Include a bunch of bananas, various toppings, sauces, nuts, and a $10 grocery store certificate for the purchase of ice cream and whipped topping. Search your dollar or thrift store for inexpensive sundae glasses or banana split dishes to give the gift some extra punch. You could also include long dessert spoons and/or napkins. Don't forget a jar of Maraschino cherries! Create a gift card that looks like a banana or tub of ice cream.
Fun and Games
A family game night package is sure to be enjoyed. Depending on your budget, you can include inexpensive card games or a more expensive board game. Visit a game store and you'll find a surprisingly large selection of both types. Snacks could range from popcorn and candy to cheese, sausage, and crackers, to a batch of your favorite brownies or cookies.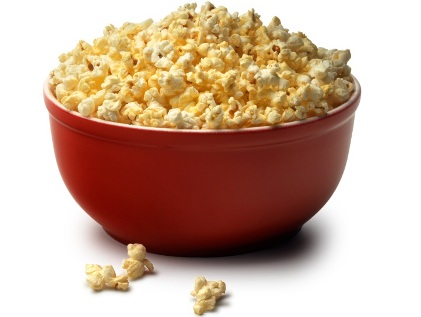 Movie Night
One of my favorite, not to mention easiest and least expensive family gifts is the Family Movie Night package. I take a white cardboard paint tub from the hardware store and fill it with a 2-liter pop, several bags of microwave popcorn, some large boxes of candy from the dollar store and a movie rental coupon. I create a gift card to look like a filmstrip or ticket stub. A tub like this can be made for well under $10 and is easy to mass produce if you have several families you'd like to remember. You can also bump it up a notch by using a large glass, plastic, or metal bowl and including DVD(s) rather than a rental certificate.
Get Corny
I don't know anyone that doesn't love popcorn. Fortunately, it's not too difficult to put together a gourmet popcorn gift basket. Make up some caramel corn or popcorn balls, but don't stop there. Search the Internet for "flavored popcorn recipes" and find everything from Jello® flavored, to pizza, to ranch, to cinnamon popcorn. I even found a recipe for cranberry popcorn balls! Package each flavor in its own tin, box or basket and label appropriately. You can even go the extra mile and include recipes so the family can recreate their favorites.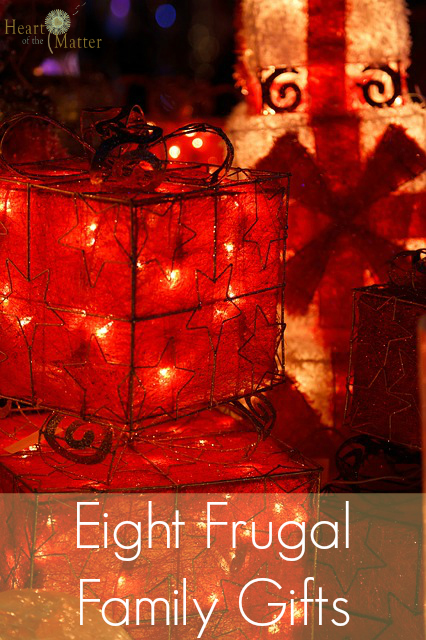 Winter Warm-Up
Buy a great puzzle that the family can work together, include a cute or comfy pair of socks for everyone and some fancy hot chocolate, and you've got the makings for a cozy winter evening. Include a wonderful apple pie or vanilla scented candle to help set the mood. You could even bake them a real apple pie, for that matter!
Sports Fan Fun
Sports fans will appreciate a gift based around their favorite team or sport. Set the tone with a homemade Sports Fan Hand and, just for fun, include a mini football, basketball, or homemade pom poms. Depending on the sport being highlighted, you might include seat cushions, hand warmers, sun visors or knit caps, all in appropriate colors, of course. Be sure to include water bottles, trail mix, and peanuts.
Christmas Morning
We had a friend who gave us the same gift every year and I always looked forward to it with eager anticipation. On Christmas Eve day, she would deliver her homemade version of Cinnabons® along with a Mason jar of homemade hot chocolate mix. These yummy treats were intended for us to enjoy on Christmas morning. This gift was inexpensive and simple, but was always a favorite to receive.
Book Lover Basket
Are you giving to homeschoolers or a family of book lovers? What about putting together a package with personalized bookmarks and book plates? These elastic bookmarks are unique and easy to make. An Internet search for "printable book plates" will provide you with lots of options. You could even make your own from scrapbooking papers or buy some at your local bookstore.  Include a great family read-aloud or even a favorite book on CD.
So, can you save time and money this year by gifting families instead of individuals?  I hope these few suggestions have given you some inspiration. Bless a family with a gift they can enjoy together, and boost your budget at the same time!
Molly Green is passionate about cheerful, creative homemaking on a down-to-earth budget. Visit her online home, www.Econobusters.com for tips on frugal and tasty cooking, fresh decorating ideas, affordable family fun, simple but effective organizing, and much more! Sign up for her free weekly E-Newsletter, and get a bonus menu-planning  E-Book too!
Molly's favorite project is her monthly Money-Saving Digest. In each issue she features columns on decorating, hospitality, parenting, and more, as well as one featured topic, like working from home, education, frugal vacations, family organization, or gardening.
Molly is learning that frugality means freedom, not drudgery, and it can be fun, too!