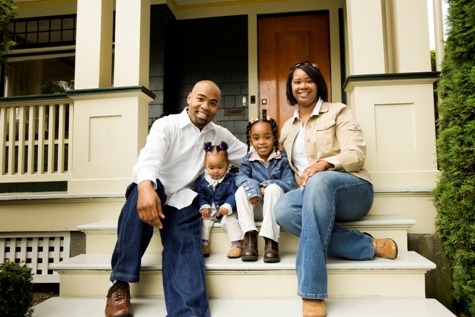 In this episode we delve deeper into what it means to begin with the end in mind with the journey with our families…specifically parenting.  Beginning parenting with the end in mind isn't about setting unrealistic expectations for ourselves or our children.  It's more about seeking out what God has called our individual families to and what we believe God has called us to as individual parents.  That takes faith, and that takes courage.  There is no secret, fail-safe formula to raising "the perfect child." Children do have individual responsibility before their Creator.  But, knowing what God has called us to as parents and as a family does help us to keep on keeping on.   
The end in mind for parenting is our core vision and parenting is a marathon. It is not a sprint.  It is a marathon that extends well beyond the age of 18 and high school graduation.  The way we parent changes. The role we play as parents change over the years. However, parenting is a life long task and calling.  How does parenting with the end in mind look?  There are as many answers to that as there individuals, but running that race as parents knowing what our "end in mind" is….what God has called us to…can carry us over those bumps in the road that are sure to come.
Things to remember about parenting and educating with the end in mind.
1.  Be intentional in your parenting choices.
2.  Find the courage to step away from "conventionality."
3.  Coach and mentor the whole child so that you can reach their heart, because education occurs in more places than just the classroom.
4.  Individualize your approach to parenting and education for each child as an individual.
5.  Look at academics, the arts, and activities as spokes on a wheel on your vehicle to reach your child's heart.
6.  Don't panic when you have obstacles.
7.   Search God's word for his priorities for parenting and education.
8.  Remember that a community of like-minded families is very important to your children AND TO YOU!
Have a question?  Speak up!
If you have a question, we would love to hear from you.  Just go to our home page and click on the side bar tab labeled "send voicemail."  This will allow you to quickly and easily record a voice mail message that goes straight to us.
Subscribe to the Podcast
Want to know when each new podcast is published.  Subscribing is quick and easy.  You can do so by subscribing to our site or you can subscribe through iTunes. 
Spread the News
If our show has been informative and encouraging to you, we'd love for you to help us spread the word.  By rating us on iTunes and writing a short review.
Share the Love
If you enjoyed the show, please rate it on iTunes and write a brief review. That would help tremendously in getting the word out and raising the visibility of the show.  These quick steps helps us get the word out and raise the visibility of the podcast.
Podcast: Play in new window | Download