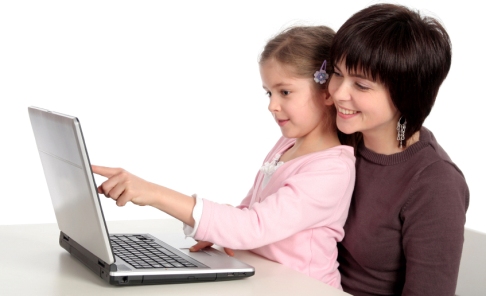 Explode the Code is a workbook based, incremental phonics and reading program that has been utilized by schools and homeschoolers for over 30 years. Many homeschoolers have used this program with success throughout the years, and now with ETC Online, you can utilize this research proven program in a whole new way!
My middle son has struggled with phonics and reading since the inception of our homeschooling experience. I have used lots of different programs with him with limited success. It just seemed as though no matter how slowly we moved through a program, he needed more drill to cement the new concepts he was learning daily. SO I began to search for a thorough, computer based program that I could use alongside our current curriculum to provide him with the extra practice and drill he needed. That's when I began to look at ETC Online.
ETC Online provides research-based, multi-sensory instruction for beginning and struggling readers in a fun, enjoyable format. What kid doesn't love computer games? The program uses visual and auditory cues to support the students ability to move through the program independently (which is a great incentive for Mom). The comprehensive program supports children in all stages of their reading experience, covering grades K-4.
I think what I like best about this program is that it is self-paced, and requires the student to grasp each new skill well before moving forward and teaching a new skill. In this way, even the struggling reader finds the program to be a good balance of challenging, yet doable lessons. The program automatically presents the next lesson, or reviews the previous skills taught, without the child even being aware of the transition. The program uses a wide variety of game-like activities to introduce and drill new skills.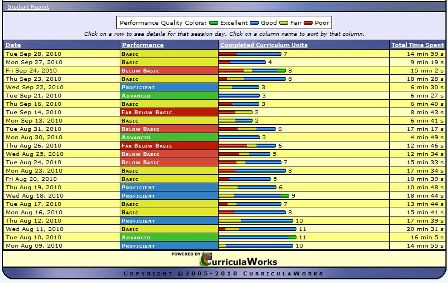 For the parent, ETC Online has a plethora of ways to track your child's progress through the program. The parent screen is a one-stop shop to view all kinds of data and reports, so you know exactly what skills your child is mastering and which ones need review. Better yet, your child will receive feedback on each lesson, using a system of color coded badges which at a glance tells you and your child whether he has mastered the lesson, or still needs more practice. You can also set the program to reward your child with fun games and activities after completing a required number of lessons or working in the program for a set amount of time! My son especially likes this feature.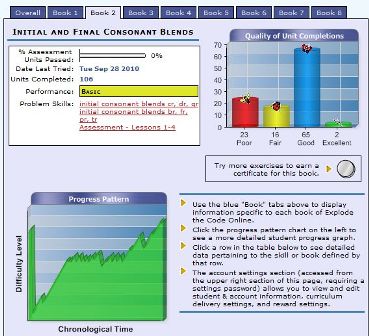 I have noticed a significant boost in my son's confidence after using this program for the past 2 months, and better yet, he has enjoyed using it! It only takes about 10 minutes a day, and requires very little on my part. I just sign him in and he's off and running! And since most boys don't enjoy writing things out (at least my boys don't), it's a great way to add more practice to your phonics and reading program without adding more writing and tiring those little hands.
I would whole-heartedly recommend ETC Online to any parent who has a beginning or struggling reader, or even a younger child whose writing skills have yet to develop to the point of enabling them to do workbook activities. If you are interested in learning more about what ETC Online has to offer, check out this great video overview showing how a student moves through a lesson. The price of the program is very reasonable at only $65 per year per child, and with the online format, it can be accessed anywhere.

Cassie Simpson is a homeschooling wife and mother of four children, ages 1, 8, 9, and 12. She is starting her 6th year of home educating in Indiana and uses a "Classically Eclectic" teaching approach. Cassandra is the Assistant Lead Moderator for HOTM's forum and loves talking homeschool with anyone who will listen! Her hobbies are reading, blogging, sewing, and cooking. You can check out her family's blog at In His Image.