We made fall leaf people last year, and I just had to do it again especially with all of the beautiful colors in our backyard right now! This project is so easy and all the supplies are right outside! Okay, not the glue and paper, but you know what I mean.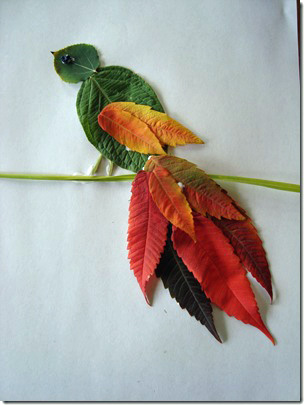 So what do you need?
Paper
White craft glue
Lots of leaves!
Scissors (to cut stems off, or shape leaves)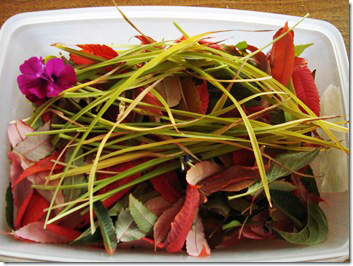 So head outside and gather leaves, yes, we pulled some of the really colorful ones right from the trees, they're going to fall off anyway, so really, it's okay. I'll edit this statement if all my bushes die from this activity.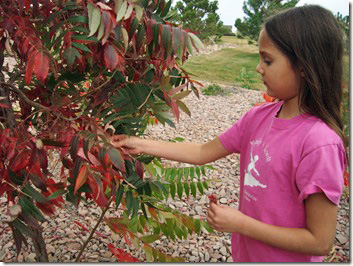 Once you've collected your leaves, bring them inside and spread them out evenly on your kitchen table. Really…it's okay, just go with it.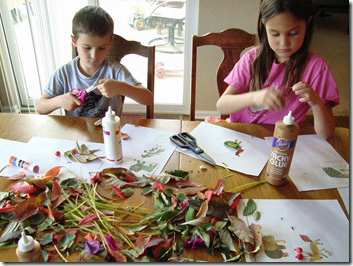 Next, watch and be amazed at the wonderful creations your kids come up with! I like to give them something to see as a reference, and so we visited this wonderful blog for ideas. I made the parrot and the kids came up with the rest.
We have a peacock and a bird in flight: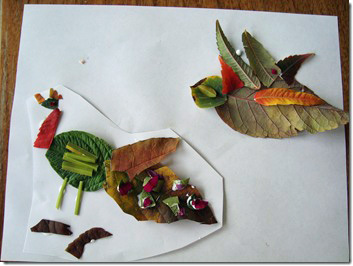 A nice flowery tree thingy: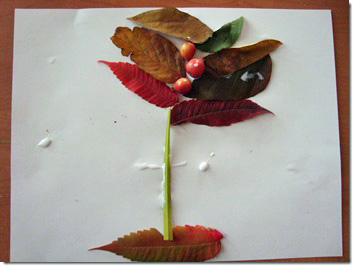 A fox from my 4 year old: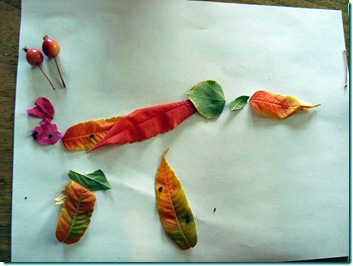 And a very flowery elephant: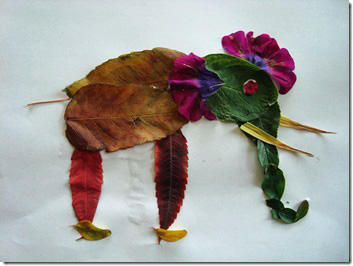 Seriously, this was so much fun, I had to join in! And since I'm usually taking pictures of my kids doing a project I think they were surprised and happy to have me participate. Leave a comment if you participate too, we'd love to see what you create!

Erica is a daughter of Jesus, a wife, a mom, and a homeschooler. She likes to digiscrap and dabbles in graphic design in her *free* time. She authors Confessions of a Homeschooler and would love you to drop by for a visit anytime!