What do you say or do when your teen tells you that she (or he) is "afraid that I'm falling behind" and your grade schooler "hates school"?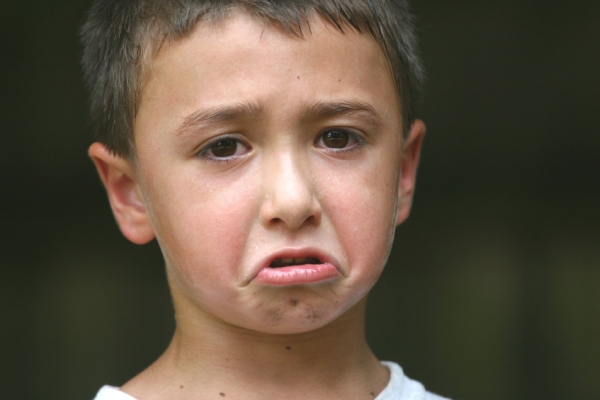 These were the very questions that our 16 year old daughter and 8 year old son said to me not long ago.
She was visibly nervous before she calmly stated the question. I commended her first and foremost that she had it within her to communicate with me in a way that expressed her concern and feelings, but in no way was offensive. We talked briefly of her nervousness and she stated that she would never pose such a question to a public school teacher out of fear of reprisal. (I am thankful that she sees she can have open communication with me.) WOW! In that moment I was so impressed with her and what a mature and perceptive young lady she has become. So, where to go from here?
As our discussion continued, we both came to the understanding that she is definitely learning more in home-school than she ever did in public school and at a pace (fast) that she was happier with. However, she had spent enough time in public school to be conditioned for "busy work" and very routine (boring) schedules. She had become accustomed to so much work being piled on her in a day, sent home with homework, etc. she wasn't learning as much, but somehow it seemed that with home-school something was missing. Now with the elephant in the room, it was time to address her concern and put her nervousness to rest.
Sometimes as both parent and teacher, it can be difficult to find that "sweet spot" for an even balance. As her Mom, I know that she has always been harder on herself than we could ever be. She strives to have straight A's and less than a 94 for her is really troubling. I encourage and applaud her efforts for such good grades and want her to be prepared for higher education and life, as a whole. As a teacher, I have to bring the reality to fruition. I love to have her input when determining the best course of action to finish the high school years and be well prepared for life ahead. However, I also have to be realistic that I am still the one ultimately responsible for preparing her for life-long learning.
As for our son hating school? He attended Kindergarten at a public school and it was a rough and rocky road. There were so many issues. His eyes were crossing and we were following a plan of eye patching and glasses to try and correct the weak muscles. This made him very tired, made his handwriting messy and created a lot of frustration for him as well as his teacher. I volunteered in the classroom 3 days a week, all day, trying to help the teacher. She had been thrown into her classroom just a week before school was to start and mid year the teacher was on medical leave.
The beginning of first grade, since we had decided to try again, was yet another public school disaster. His teacher was amazing! But… it was short lived since the district decided that she needed to be a bridge teacher. This meant that she would have higher functioning kinders and lower functioning 1st graders, which ultimately meant, our son was being moved to another classroom with another teacher and new classmates. All of this coincided with him having to go in for surgery on both eyes and missing school for a week. I could keep going on with how things played out, but, yuck, it's negative stuff. The bottom line is he was miserable, there were many changes happening that directly affected him that he could do nothing about and we decided to go forward with writing "the letter" withdrawing him from the school and begin homeschooling him.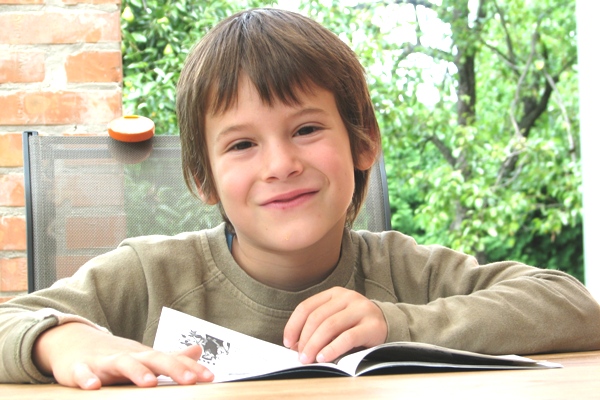 Things were going great! He was so much happier and eager to learn, he finished his work quite quickly and we were able to be flexible when his eyes grew tired as his muscles strengthened after surgery. However, he has been very frustrated as of late and we had to get to the source of the problem.
The kids and I soon discovered that we needed to change things up a bit, have more fun! I had gotten so consumed by trying to be a good teacher and keep them on track with public school standards, that the fun had gone to the way side. What was I doing?! The very things I never wanted in our home-school day, such as rigorous schedules, rote memorization and presenting material in a boring way, were exactly what I ended up doing this school year. I have always firmly believed that learning should be fun!
So, after some work, I implemented more hands on activities for every subject and added a field trip once a week even if it was just to the local park or a nature walk. All of us feel much more relaxed with school and successful, change is good!
In my experiences so far as a homeschooling Mom, I have learned as much as I have imparted.

Julie is a happily married Navy spouse of 16 years, and a homeschooling Mom. She served in the Navy prior to having their children, a daughter – age 15 and a son – age 7. Not only does she have the joy of homeschooling their children and learning from them as she teaches, but she is attending college for her long sought after degree. In her spare time (what's that? Giggle, giggle) she enjoys fishing, camping, scrapbooking, card making, crafts, reading and oh so much more! The question most often asked of her is, "Do you blog?!" The answer (at this time) is no. She does, however, enjoy contributing to various discussion boards and posting notes on others' blogs.