When I hear the words Family Traditions, Norman Rockwell images come to mind with their wholesome, yet quirky portrayals of family life in America.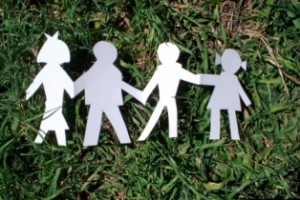 But, what if your family wasn't big on traditions or your family life was a far cry from a Norman Rockwell painting and looked more like a bad sitcom? What does that mean for your family? If you didn't grow up with memorable traditions does that mean your children won't either?
American artist, Norman Rockwell, was once quoted as saying, "The view of life I communicate in my pictures excludes the sordid and ugly. I paint life as I would like it to be." And, so can we. We can either blend our own family traditions with that of our spouse's or we can create completely new ones. Traditions that are better aligned with our personal beliefs, core values, and promote family togetherness, while creating fond memories to be cherished by our children and future generations.
Why are Family Traditions important?
Traditions are the glue that bind one generation toanother. They give every member something to look forward to in our sometimes chaotic lives. They remind us to slow down and remember the things and people that are most important. Some traditions are based on God's word, while others reflect cultural or ethnic beliefs. Effective traditions should create positive feelingsand fond memories, while promoting a sense of belonging and creating a sense of safety and security in young children.
Four Steps to Creating Meaningful Family Traditions
1. Create traditions that are biblically based first. Christian parents have a responsibility to instill in their children a love for the Lord and a respect for His word. Some of the simplest ways of implementing spiritual traditions is to pray together before meals or hold regular family devotional time.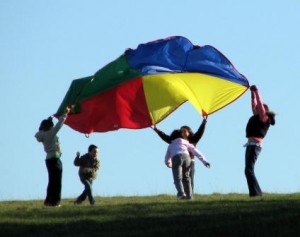 2. Remember, more is just more. Your goal in creating Family Traditions isn't to win the award for most traditions implemented by a single family. Families with too many traditions ultimately dilute their importance and jeopardize creating anything of true meaning and value within their family.
3. Take inventory of existing traditions in your family, your spouse's family, and your community. What traditions are truly meaningful and align with your family's beliefs and values? What traditions lack value or go against your family's beliefs and values? Because traditions are often fondly remembered it's okay to have some that are just fun, such as "backwards day" where you serve up dessert first before dinner. When evaluating traditions don't negate the value of less serious traditions; Remember, it's okay to have silly traditions in the mix.
4. Don't be afraid to borrow traditions from other families, edit them, or create your own. Each family is individual and unique and so are its traditions. If your family wasn't big on traditions but you've admired another family's from afar, why not borrow theirs? You cannot control the world around you, but you do have control over the traditions you wrap your children in. Remember, it's never too late to begin creating meaningful traditions.
Ideas for Creating Your Own Family Traditions
Here is a collection of ideas to get you started on the path towards creating a legacy of meaningful and fun traditions for your family.
Valentine's Day
Make homemade Valentine cards together
Make Valentine cookies
Take out your wedding album and talk about your wedding day with your children. Share with them what they should look for in a spouse and the story of how you and your spouse met.
Wear red clothing
Spring/Easter
Go shopping for new Easter clothes; dresses or hats for girls and ties for boys
Make Easter baskets
Decorate Easter eggs together
Have an Easter egg hunt in your house that begins the moment the children wake up
Read the story of the resurrection on Easter morning
Plant tulips
Participate in Spring Cleaning as a family and then hold a garage sale where you use the proceeds towards something fun for the family
See who can play the first trick on April Fool's Day
Summer

Organize or attend a family reunion
Take a family vacation either to the same spot each year, or make a point of always going somewhere new
Enroll your children in a Vacation Bible School or Summer Camp
Go camping
Run a lemonade stand
Build a sandcastle together on the 1st day of Summer
Anytime

Create special meal times for certain days such as Taco Thursdays or Dad's pancake breakfast on Saturdays
Create Birthday traditions in your family, such as allowing the birthday boy or girl to be King or Queen for a day and select the menu for the day and other special treats. For children's birthdays consider having a tradition of pulling out their baby book and talking to them about the day they were born or other fond moments from their childhood. For parents' birthdays your children will enjoy looking at your childhood photos.
Keep a family journal or scrapbook and allow everyone to contribute and read it at any time.
Hold regular Mommy/Daddy and me time when your child gets to spend special alone time with just mom or dad. This is especially wonderful for families with more than one child but don't negate the importance of an only child having special time with just one parent.
Consider having Family Fun Time where the family does something together they might not normally do such as watching a family movie with popcorn or playing games together.
If you find your spouse, children, or even yourself beginning a conversation with the words, "Well, we always…" as in "We always have Family Movie Night on Sunday" then you know you have successful tradition in your family!
Additional Resources:

Check out my article on page 8 of the new flipbook edition of Heart of the Matter Magazine.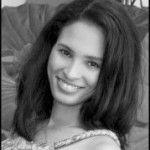 Karin Katherine is a proud stay-at-home mother of four. As the 7th of 8 children, Karin feels blessed by her average size (in her mind anyway) family and wouldn't mind a few more – God willing and her husband notwithstanding. Her biggest homeschooling dream is to one day homeschool across the United States in an RV. Please visit her blog Passport Academy.