**Please note that this offer is no longer valid. Please see here for information on our new offer for newsletter subscribers.
We have an exciting announcement for our newsletter subscribers! Heart of the Matter has partnered with A Journey Through Learning to provide you with a FREE lapbook just for subscribing to our newsletter!

To receive your FREE copy of Inside My Body Lapbook with Study Guide, simply enter your name and email address into the form on the top of our sidebar or into the form at the bottom of this page, confirm your subscription, and then you'll automatically receive your lapbook within a day or two. If you are already a subscriber or have recently subscribed to our newsletter, you will receive your free e-book sometime between October 12-14.
Learn all about the inside of the human body in a fun, hands-on way! Your child will study the nervous system, excretory system, respiratory system, digestive system, and skeletal system. Also covered is the brain, skin, muscles and joints, bones, skull, and heart!

What path does food follow after it is swallowed?, What does the inside of bones look like?, What is the purpose of joints?, What does the brain do when it gets a message?, How much does the average brain weigh?, How many skin cells do you shed in a day?, How do you know when its time to go?, and much more! Includes extra activity pages (outline form, narration form, book list, etc.) 72 pages! Grades 2-7.
Want another FREE lapbook from A Journey Through Learning? Go directly to their homepage and sign up for their lapbooking newsletter and you'll instantly receive a copy of An Overview of the 17th Century. In addition to the FREE 17th Century lapbook, you will receive discounts and up to date information on their new products.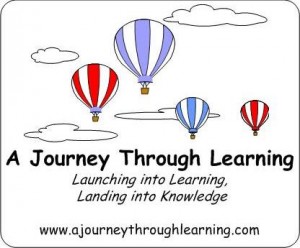 Please spread the word to all your friends!
Heart of the Matter's newsletter features the week in review, current news, contest winners, and links to freebies! Sign up now and have your first newsletter delivered on Sunday!