Are you like me? During the course of educating your children and living life, do you ever feel like you've hit a brick wall? Maybe its a total loss of motivation on a child's part because of the long winter (we live in snowy, dark,  cold upstate NY) or loss of motivation on your part due to cabin fever. Perhaps its a child that is stuck and literally cannot progress at reading even though your states compulsory age is six and he "needs" to show some sort of progress to appease the school administrator gods. On the other hand, maybe its a child who progresses beautifully through every subject you toss her way but slams up against the brick wall of math. She's a practical, visual learner and workbook pages just don't work.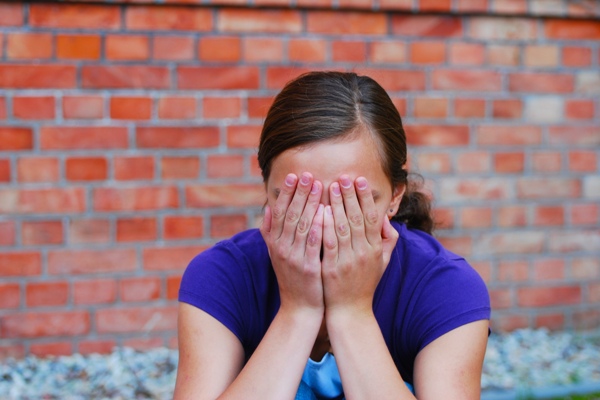 I've lived each of these scenarios and there are a few nuggets of wisdom I can now share.
1. Switch things up!
This is so important. If what you are doing, using, or relying on is consistently not working, don't hang on to it for sentimental reasons or because the price of that curriculum is burned in your brain for all eternity. No one is at fault. It just isn't working. Toss it, sell, it, pass it on.
2. Read up!
If you have a feeling that the issue at hand is a learning style conflict, check the book Every Child Has a Thinking Style by Lanna Nakone out of the library and settle down for a good read. This book is a great eye-opener and learning difficulty solver. Check out The Unschooling Handbook: How to Use the Whole World as Your Child's Classroom by Mary Griffith. We aren't purely unschoolers, but I took away a lot of valuable ideas from this book.
3. Implement the change.
For us, this meant substituting some of our regular reading aloud time with DK's Silly Sentences Game, which our slow reading absolutely loved. It boosted his confidence and strengthened his reading skills.
For our visual math daughter it meant handing her a Flip Over Math book and manipulatives and watching her enjoy and understand real math. She still has to do rote memorization and the occasional work page but our understanding of how she learns has affected our choices in choosing learning materials.
4. Mess things up a bit.
Skip a week of traditional lessons, whatever that means for you. Visit the zoo or aquarium with a scavenger hunt list in hand. Print of animal coloring pages or themed word searches, depending on the age of your child. Slow down that day and enjoy each other and the change of pace. We visited our favorite zoo in February and had a wonderful time despite of the snow. Most of the animals were much more active in the colder weather.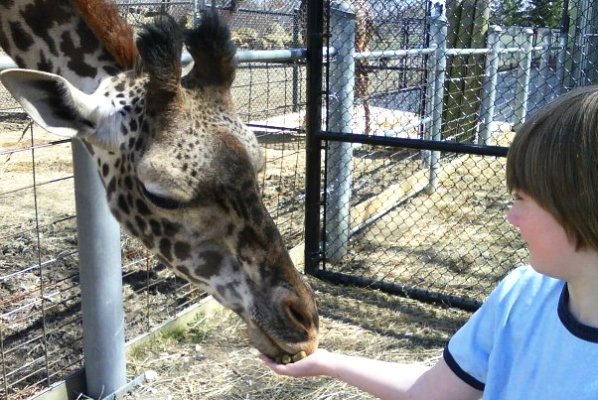 Another day we chose to study the country of India and did that all day. Our lessons included traditional costume study and design, learning about language, culture and food. Our day commenced with an Indian dinner menu. Each child chose and cooked/baked their selection and came to the table in saris and turbans. We dined to Indian music, courtesy of youtube, while the kids shared with their Papa everything they had learned that day.
One day we did "only computer games" day and all our learning was on the computers. This was a big hit with our kids as we prefer to limit technology in our home.
Another day we immersed ourselves in the California gold rush. We finished reading By the Great Horned Spoon, watched videos online demonstrating how to pan for gold, and talked about all the social implications of the gold rush. Later I caught the kids play acting everything they had absorbed and smiled to myself. Mission accomplished.
5. Take everything to the Lord in prayer.
This should be up there as the number one suggestion because it really needs to come first. God hardwired our kids brains the way they are, created them with the unique and powerful personalities they posses, and knows exactly what each child needs. At a loss, I frequently find myself sending up a prayer of, "Lord, I need Your wisdom implemented here. Help me to know what to do."
What about you? How do you practically combat the brick walls you come up against in educating your children? I'd love to hear your ideas!
Hannah is a relaxed homeschooling mama of five. Her and her family are big on the outdoors, big on family days, and big on making memories in everyday small ways. She loves handcrafts, iced lattes, re-arranging furniture and counts falling into bed exhausted a sign of a really great day. She and her husband make a home in upstate New York with their energetic children and a menagerie of animals. Hanna blogs at Cultivating Home.