There are lovely stories in the Bible.  Children's movies have been made of these stories; devotionals for the young are full of them.  But God also covered the tough areas, as in the rape of Tamar by her brothers.   He dealt with the incestuous acts of Lot and his daughters.   He covered the beheading of John the Baptist.   And yes, God discussed slavery.   Here's the proverbial "kicker": if we are to believe that all Scripture is God-breathed and is useful for teaching, rebuking, correcting and training in righteousness (2 Timothy 3:16), then we must accept that there is a purpose for even the more difficult lessons in the Word.
I will be the first to say that, in the midst of headlines that inundate us with news of a nation torn, those triumphant moments of our past seem almost overshadowed by the bleak realities of our present.   We are challenged to think that we have not as yet seen the worst of our Father assures us are the last days; it is hard to fathom that the times might be more difficult.   But, if we are ever to live out the truth of God's Word—past our political or racial or socio-economic status—now would be that time.
I want to challenge those of you who avoid teaching certain periods of American history in your homes.   Maybe you are afraid of the mix of emotions that might result from learning the truth.   Maybe you are afraid of questions for which you might not have answers.   Maybe you are afraid that uncovering the truth might take away the ability to pretend as if it does not exist.
February is commonly recognized as Black History Month.   From http://www.africanamericanhistorymonth.gov/about.html, (accessed January 2015), 'As a Harvard-trained historian, Carter G. Woodson… believed that truth could not be denied and that reason would prevail over prejudice.'  Carter G. Woodson's premise was simple: raising awareness and education could eradicate the horrific acts steeped in ignorance.   In one of Woodson's most popular books ever, he discussed the impact of miseducation: it is the undoing of the black race, according to Woodson, and I contend, it is the undoing of all of us who call ourselves American. 
For our struggle is not against flesh and blood, but against the rulers, against the authorities, against the powers of this dark world and against the spiritual forces of evil in the heavenly realms.  Ephesians 6:12
Let me state first that there is so much more to teach of any of our history than the slave trade.   However, as Christian educators, we are not to shrink back from topics that we might think of as "too hard to deal with."  Much to the contrary, we are tasked with helping our children understand that on this side of Heaven, some things we will not understand.   We can teach history—the good, the bad, and all the ugly—with a foundation of certain eternal truths:
We are all grafted into the body of Christ.   There is neither Jew nor Gentile, neither slave nor free, nor is there male and female, for you are all one in Christ Jesus. (Galatians 3:28, NIV)
Then Peter began to speak: "I now realize how true it is that God does not show favoritism but accepts from every nation the one who fears him and does what is right…"  (Acts 10:34-35, NIV)
When Carter G. Woodson and the organization he founded, the Association for the Study of Negro Life and History (ASNLH), held the first Black History celebration in 1926,  'the event…encompassed the birthdays of both Abraham Lincoln and Frederick Douglass. The response was overwhelming: Black history clubs sprang up; teachers demanded materials to instruct their pupils; and progressive whites, not simply white scholars and philanthropists, stepped forward to endorse the effort.' (http://www.africanamericanhistorymonth.gov/about.html)
I would bet that some in the ASNLH were astonished; you might be surprised at the newfound richness in your studies as well.
__________________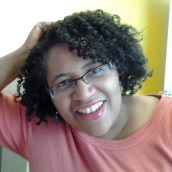 Belinda Bullard 
Belinda is a wife and homeschooling mother of three, Belinda is an author and the owner of A Blessed Heritage Educational Resources, a literature-based history curriculum featuring African-American presence in history, as well as the contributions of other races to American history. A chemical engineer by formal education, she also serves as adjunct faculty for college distance learning programs. Belinda blogs at Simply Belinda and Chronicles of a Blessed Heritage.