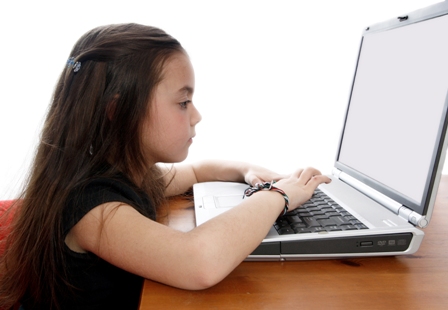 Homeschool Blind Spots  Josh Harris –  Ready for a little introspection? This challenging article will force you to look at some areas in your homeschool that you may need to take to God. It can be easy to fall into any one of these nine traps of vanity or self-centeredness if we don't guard against them.
DIY: Wood Chalkboard Clips Happy Clippings – I love these little chalkboard clips! You're sure to find lots of creative uses for this adorable little do-it-yourself project that is simple enough for even the craft-challenged – like me!
5 Things My Kids Are Required to Know about Car Maintenance The Homeschool Classroom – I'll be honest, I don't know how to perform these five simple car maintenance tasks. That means there's probably some "learning together" time in our future because anyone who drives a car needs to know these car care basics.
25 Prayers for My Husband  See Jamie Blog – I recently updated my "mom binder." The overhaul included the addition of a prayer journal with sections for my husband, kids, and others. As soon as I saw this list of Scripture-based prayers for Jamie's husband, I printed it off to add to my binder.
Creating Emergencies Bags for Your Children  Life as Mom – I'm not sure if I'll ever be this organized, but after the tornadoes that swept through our area this past spring, I can definitely see the value in these grab-and-go emergency bags filled with a few days of necessities for your family.
The Most Important Thing You'll Ever Do for the Success of Your Homeschool Simple Homeschool – Sometimes we get so caught up in the stress and busyness of the homeschooling day-to-day that we can lose focus of what's truly important – nurturing relationships with our children.
4 Tips for Having a Minimalist Wardrobe  Money Saving Mom – Whether you're interested in a minimalist workout to save time, money, or space, these four tips will help you figure out how to do so with style and versatility. Even if your "school uniform" is jeans and a t-shirt, it's nice to have options for dressing it up.
Homeschool Question of the Week: Can We Answer in a Way That… Hip Homeschool Moms – It's happened to all of us – running into that relative or the random stranger who wants to engage us in a debate over our decision to homeschool. After awhile, we can become defensive. Is it possible, though, that we've become so jaded and quick to toss out a snappy comeback that we're turning off those who are genuinely curious?
Help! I'm Homeschooling My High Schooler…and I'm Freaking Out! The Homeschool Classroom – If you're considering or are currently homeschooling high school and you need some encouragement, this is it. This great list of tips for keeping your worries at bay and to help you breathe easier.
Thumbprint Writing See Jamie Blog – Use your own thumbprint to design a unique, artistic-looking writing template that has the potential to coax even a reluctant writer to create.

Kris Bales has been married to her incredible husband for 20 years. Together, they're raising their three Weird, Unsocialized Homeschoolers, who range in age from 10 to 16. Kris isChristian, Southern, and sweet-tea-addicted. She enjoys reading, writing and photography. In addition to blogging about life as a homeschool mom, you can find her at Eclipsed where she chronicles her transformation from a morbidly obese couch potato to a runner in training for her first half-marathon.