Most Charlotte Mason homeschoolers are familiar with the term handicrafts, but handicrafts are wonderful additions to any type of homeschool!  Just what is a handicraft?  Quite simply, it's any craftwork using your hands.  Sewing, woodworking, pottery, knitting, embroidery, soap making, jewelry making and scrapbooking are some good examples.
The Christmas season is the perfect time to add some simple handicrafts into your day.  Whether making projects for household decorations or to give away as gifts, your children will gain valuable lifelong skills through handicrafts.
Find out what type of handicraft your children are interested in and check the library for simple how-to books.  It's that simple!
I'd like to share a very simple handicraft my children completed – simple sewn felt ornaments.  These turned out so cute, and they were fairly easy for a beginning/intermediate sewing project.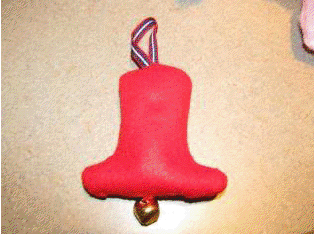 Draw your ornament shape onto a piece of felt, making it about 1/4″ bigger than you'd like the finished product to be.
Double the felt and cut out two pieces (the front and back) at the same time.
Decide which sides will face outward.  Go ahead and sew any buttons, beads or other small pieces onto each piece.
Place the fronts together so that you can only see the "wrong" sides.
Sew a straight stitch all the way around the felt, leaving about a 1/4″ seam.  BE SURE TO LEAVE 1″-1 1/2″ OPEN SO YOU CAN TURN THE ORNAMENT INSIDE OUT.
After turning the ornament inside out, fill it with popcorn sized pieces of batting until it's as fluffy as you desire.
Sew up the opening with a simple straight stitch.  You can slip the ends of a ribbon into the opening as you sew to create a simple hanger.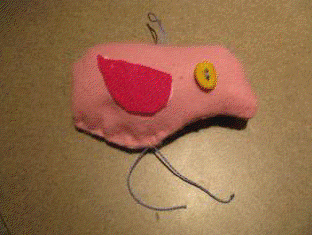 Cindy West is an eclectically Charlotte Mason mom of three who loves learning alongside her children.  You can find her blogging at Our Journey Westward

(http://ourjourneywestward.com) and find her nature study curriculum at Shining Dawn Books.  (http://shiningdawnbooks.com)