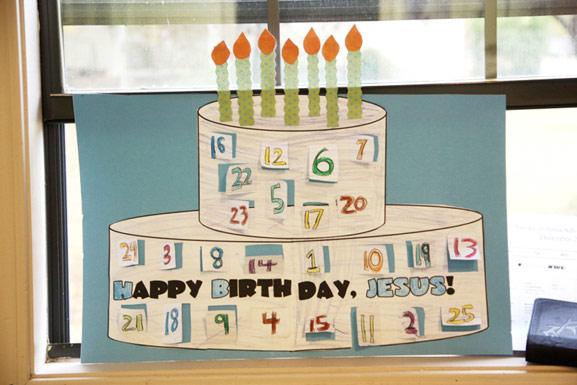 The first day of December finds most of us, especially our children, counting down the days to Christmas. For the next twenty-five days, use this free printable advent calendar to keep little hands busy with a craft and little hearts focused on Christ.
I designed it to be rather generic so that you can add your own creative touches and use it in unique ways as you celebrate the birth of Christ, our Savior. The concept is one children can relate to — a birthday cake for Jesus.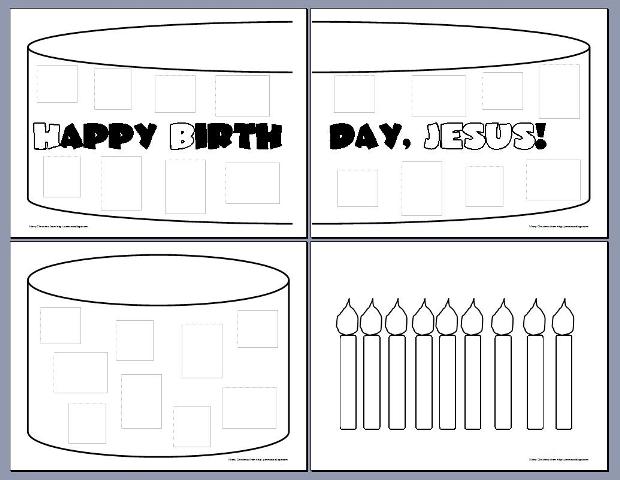 I plan on using the printable advent calendar for a short, daily devotional on the names of Christ. In the PDF you will find a calendar with names and scripture references. (More names are here.) But you could use Jesse tree symbols, list Christmas activities, or even name a special treat to give to the children. The poster would make a nice backdrop or group activity for a Happy Birthday Jesus party, too.
No matter how you use it, keep Christ the focus of Christmas. Merry Christmas!
Jimmie is a former public school teacher turned homeschooling stay-at-home-mom. Her only child, Sprite, is a creative middle school student who loves the arts and living books. Jimmie uses a loosely Charlotte Mason approach with lots of notebooking and field trips. Visit her blogs Jimmie's Collage and The Notebooking Fairy.