Faith and Fantasy with Alysha McCullough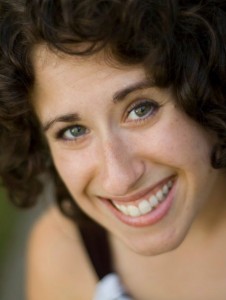 You can't really go anywhere these days without seeing an advertisement for a fantasy film or book. The genre is not going anywhere, and instead of trying to push away any aspect of 'the fantastic' Christians should instead look for the untapped resources this genre affords those who are willing to explore it wisely. The point is not to inhale fantasy without thought, but to teach this next generation about how to see past flashy characters and exciting plots to the heart of the story. What is being promoted? What sort of character is the author asking you to root for? In what sort of world are you immersing yourself? Young adults need to be taught how to be discerning when it comes to this genre. When a new fantasy book comes to the shelves, they need to know how to do                                                      their research to find out what sort of worldview the book portrays.
Alysha McCullough is a graduate of Covenant College in Lookout Mountain, GA. She graduated with honors and received a Bachelor of Arts in English. While at Covenant, she was accepted into Sigma Tau Delta, an international Honor Society for English majors. Alysha has a passion for literature and a varied taste in the genres she reads. She enjoys works ranging from classic to modern, fiction to non-fiction, poetry to prose. Some of her favorite authors include: C.S. Lewis, Jack London, William Shakespeare, Harper Lee, Billy Collins and Hans Christian Andersen. Alysha is thrilled to have the opportunity to teach English and Literature because she believes that the written word can bring people together, bring out truths about our society, and send hope into a broken world like nothing else can. She believes that it is imperative in today's society that students are taught how to interpret and analyze ideas and not simply regurgitate facts. She loves coming up with fun and interactive ways to engage her students on a deeper level.