Beginning the Year with the End in Mind
with Lori Lane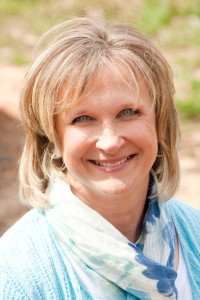 When we begin our lives, begin our marriages, or begin raising our children, we need to have a clear picture of what God desires as an end result in each of those areas.  Knowing this will affect our choices and decisions on a most basic level.  In raising four boys, John and I searched God's word to determine what we felt like HE wanted us to focus on as we raised our sons. We wanted to "begin with the end in mind."  The more we searched the more narrow our focus became.  It wasn't to be about their achievements, their grades, the college they were accepted into or any of the myriad of things that we are tempted to focus on as parents.   Getting to the heart of the matter was our focus. Instructing the "heart" was to be our priority.
Lori Lane is a homeschool veteran of 20 years and has been associated with arts education for over 30 years. She and the love of her life, John, have four sons ranging in age from 15 to 27.
In the fall of 1999, Lori began the Artios Academy for the Visual and Performing Arts as an advanced level arts program for high school students. That program has now grown to include Artios Academy of Arts and History, Artios Preparatory, and Artios Conservatory. Lori now serves as Executive Director of Artios Academies overseeing and consulting with Artios Academy locations around the country.  The Lane family is also actively involved in the ministry of Heart of the Matter Online.
Their three oldest sons, John Michael, Jeremy, and Jordan are all homeschool graduates. John Michael is married to Windy and they are expecting their first child (Baby Girl) in December.  John Michael serves as Director of Development with Artios Academies.   Jeremy and his wife Jessica live in Los Angeles, CA where Jeremy works as a web designer and recently developed the brand new registration site for Artios.  They have a beautiful daughter Emma and are expecting their second child in March. Jordan, a 2011 Artios graduate, is currently studying music and audio engineering while working in Denver.  Jared, who is 15, is a sophomore in high school and interested in history, music, hiking and climbing and baseball.
John, Lori, and Jared reside in the central Colorado Rocky Mountains where they enjoy horseback riding, hiking, and skiing.