Is homeschooling high school an overwhelming task? Instead of looking at the big picture, sometimes it helps to focus on smaller, simpler tasks to achieve your goals. If you just look at the end result, "High School Transcript" or "College Admission," you may become overwhelmed.
Consider the story in the Bible about Jesus changing water into wine. He didn't tell the servants to "Change water into wine." Instead, he gave them three easy steps. Each step was possible and manageable. Read his instructions in John 2:1-11. He gave his servants very small, manageable tasks.
A Step-by-Step Guide to Changing Water Into Wine:
Step 1: fill jars with water
Step 2: draw some out
Step 3: take it to the master
Jesus did not even MENTION the end result. He just gave the steps. In fact it was Jesus who was in charge of the scary end result and final consequences. The servants (that's us!) only had to handle the small, individual steps. If the servants had focused on changing water into wine, they would have become overwhelmed. Instead, they were simply asked to fill jars. God was in control of the quality of the wine. They just had to do one simple thing at a time. Jesus brought the joy to the event, and he brought the highest quality of wine. He can bring joy and quality to your homeschool as well when you focus on one step at a time.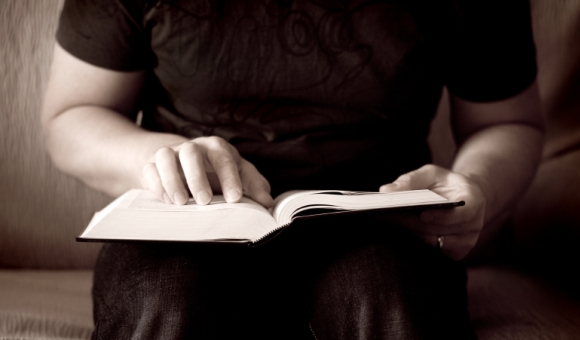 You will succeed at homeschooling high school, because your child has been given to you – because God knew in advance this day would come. He knew what you needed for this day. Your job is to focus on raising your child today. Keep your eyes on the prize – producing a well-educated and happy grown adult.
I can do all things through Him who strengthens me.
~ Philippians 4:13
Do not panic! You are completely capable of doing this! Your child has been given to you – it's been planned this way forever! You have what it takes to do the work – God promises to strengthen you! This is a completely doable task.
The secret of your success will be the love you have for your child. The love for your child will teach you what they need to know, how they learn, what they are missing, and how to prepare them for the future. Love won't teach you calculus, but you don't need to know calculus in order to homeschool high school. Instead, the love for your child will motivate you to find a way for them to learn. Love will urge you to seek resources and curriculum choices that will fit your child.
Above all, love each other deeply, because love covers over a multitude of sins.
~ 1 Peter 4:8
The love you have will cover the difficulties you face. You will fail at some small tasks, because we all fail at small tasks every day. Even high-powered professional executives will fail at small tasks regularly. But we will succeed at the big task: raising and educating our children. Your child has been given to you, so you know you can homeschool high school. You know you are capable, because you have the strength of the Lord behind you. And when small missteps occur, the love of your child will cover you.
You will be successful. Do not be afraid. Take it one step at a time.
_____________________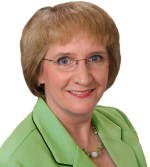 Lee Binz, The HomeScholar is a dynamic homeschool speaker and author. She is an expert on how to craft a winning homeschool transcript. Lee's mission is to encourage and equip parents to homeschool through high school. Check out her Freebies, including her free mini-course, "How to Avoid the 5 Biggest Mistakes Parents Make Homeschooling High School." You can find her on Facebook at  Facebook.com/TheHomeScholar and Pinterest at Pinterest.com/HomeScholar.