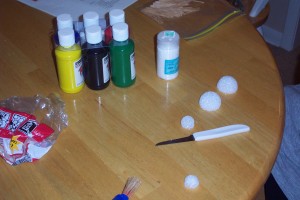 What a sweet treat to add to your tree or your faux gingerbread men!
What You Will Need:
Tempera Paint-variety of colors
A small kitchen or craft knife
Crystal Glitter (clear)
Various Styrofoam balls
Toothpicks
Styrofoam cube for holding wet gumdrops.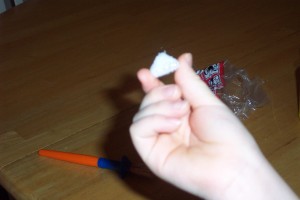 1.Cut off the bottom portion of the Styrofoam ball and proceed to make a gumdrop shape with your fingers.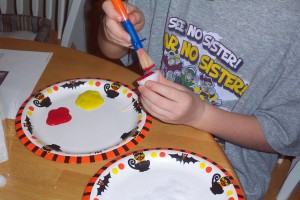 2. Paint the bottom of the gumdrop and dip into the glitter. Take a toothpick and insert it into the painted portion so that you have something to hold while you paint the remainder of the gumdrop. Dip the rest into the glitter.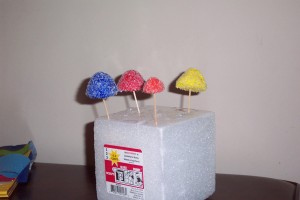 3. Insert the gumdrop into the Styrofoam ball to dry. Once they are completely dry you can add a hook to hang on the tree, remove the toothpick and set out on a plate for decoration, or even wrap in cellophane for a pretty addition to a gift tag.
Thank you to Craft Elf for offering this free project idea!
-originally published December 17th, 2013