I have been writing on a continuing theme here the last few months, with the emphasis being on the many perks of homeschooling. But, before I get to the next Perk of the Month, feel free to read through the previous homeschool perks, listed in my top ten format, under related articles at the bottom of this post.
Homeschool Perk#4: You Can Have Your Own Flex Week
This is a great benefit of homeschooling, and one that I exercise regularly. Homeschooling doesn't mean you have to school Monday to Friday, 8:30 am to 3:00 pm. Depending on what province or state you live in, homeschooling can allow for great flexibility regarding school time. Presently, we exercise a four day school week, Mon – Thur and we leave Fridays for extra curricular activities. I find this works best for us, as the majority of the week allows for uninterrupted (for the most part) school time, and Friday becomes our out day. Fridays are usually filled with swimming lessons, library time, art classes and track and field. This year we have even been able to allow for a weekly unstructured nature walk/hike on Thursday afternoons as well. I find this gives us lots of physical activity, and social time, and because these events are situated towards the end of the week, I have discovered it gives the kids incentive and motivation to ensure they complete their weekly school work.
The beauty of this kind of flexibility is that you can structure it any way you like. It can be structured to work around parents' availability, part time jobs, younger siblings, and home based businesses. Some families who work on the weekends and have weekdays off have even structured their school week to include Saturdays, so that they can have a family day together during the week. I have known families to structure their school week around volunteer activities, illnesses, and home based care. And what a great opportunity for children to learn about the importance of being able to be flexible and to give freely of ones own time. That is, after all, what life sometimes doles out. An unexpected illness, or an aging parent who may need to be cared for.
A family business that may require a flexible homeschool schedule can also provide a means to educate one's own children in the business of entrepreneurship. Many home based businesses depend on the flexibility of their homeschool schedule to accomodate the family members involved. Many missions families choose to home educate in the mission field itself, providing yet another educational experience otherwise negated. Other families I have known have embraced an opportunity to home educate while traveling across the country, or visited a country of origin for an immersion experience. These experiences provide the kind of educational enrichment simply not possible while attending and institutional school like setting. All of these experiences were made possible simply because of the flexibility that one has available to them when they choose to home educate.
I could go on and on, because the flexibility that homeschooling offers, provides boundless opportunities for enriched educational experiences. How do you exercise this perk?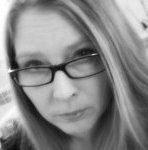 Cheryl has been married to her 'do all' husband for 13 years. They live in British Columbia, Canada on beautiful Vancouver Island. Cheryl has been homeschooling their two daughters ages 9 & 11, for 6 years. Her approach to homeschooling is mostly ecclectic with a dash of Classical & Charlotte Mason. She used to be one of those parents who thought they could never homeschool – boy, was she wrong! She enjoys blogging to encourage others that they too can homeschool if the desire is upon their hearts. She homeschools simply because – her kids are worth it. Please visit Cheryl at HomeSchool Journey.