Many people see the two as working in opposition.  "I'll homeschool until I hit high school." "There's too much in high school that I don't want to miss." Or "My mom can't teach me what I need to know."
I'm not really worried about those who don't homeschool, but perhaps you are.  Maybe you're 14. Maybe you're 16. Either way, you're wondering whether homeschooling through high school is the right decision for you.  That's where I come in.  Think of me as a big sister who's been there and done that. I won't pretend to have all the answers for you, but I can share my experience, and maybe point out some things I've learned that would have been helpful for me to know when I was in high school.
I remember wondering what to do when I was homeschooled and approaching high school. And today, as I homeschool my children, I've kept an eye on high school and on how the landscape has changed.
So what should you consider?
1) The beauty of homeschooling is the ability to tailor your education to your interests. When I was a teenager, I loved to read.  I read, literally, thirty or more books a month, so I did a research project that involved contacting Christian novelists and researching what they recommended for someone who might someday hope to be a writer. I also tried my hand at writing a couple of novels which, hopefully, are permanently lost to the world. Through those forays into writing, I explored what was required to write a novel, and I learned that I loved the process.  Today, I have eight novels and a non-fiction book out and am getting ready to sign a contract for my twelfth book. I don't know that I could have had the time and support to try those experiments as high schooler in a traditional school.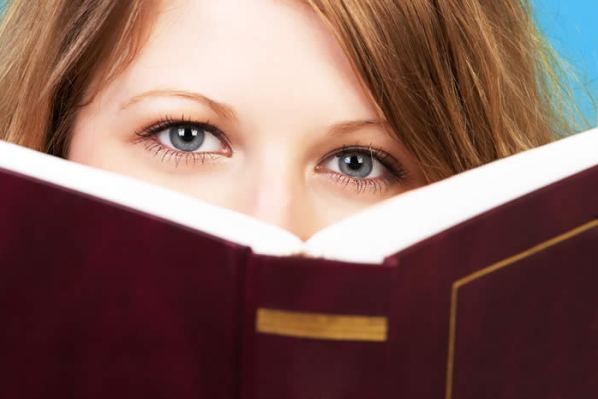 2) Another advantage is the ability to accelerate through subjects. I loved the ability to rocket through the subjects I loved and slow down when I needed extra work on concepts that needed more time to master. So if I was excited about World War Two, I had the time to read biographies and do additional research on my own. As you may have discovered, that ability to hone in on topics you care about may fuel your passion on other fronts as well.
3) Build your repertoire of activities and service. More and more colleges are differentiating among applicants based on their experiences during high school, so get out in your community.  Intern – I interned with the county attorney's office for several months, gaining valuable experience and a resume line.  Volunteer with organizations like crisis pregnancy centers, your church, meals on wheels or a host of other non-profits and ministries.  Get involved in political campaigns if you have an interest.  If you live near a university, pay attention to the opportunities it has for one day "experience engineering" or similar workshops.  In addition to looking good on a college application, each of these experiences can help you learn what you enjoy and what you might like as a possible profession.
But what about college?
I'm glad you asked. By the time I was 14, I had decided I would start college at 16.  I really had no idea if it was even possible, but I'd read articles about a few kids who had.  If they could, why couldn't I? My parents waited to see if I was serious, but after I turned 16, my mom took me to the community college so I could enroll.
Here's something that has changed dramatically since I was homeschooled: I was a novelty at the community college.  They'd never seen a homeschooler.  My department at the university I attended had never had a homeschooler.
Today many colleges and universities welcome homeschooled students with open arms.  But you still need to know what a university will require from you in order to be admitted. Home School Legal Defense (HSLDA) has some great resources online. The HSLDA website hosts dozens of articles on preparing for college (http://www.hslda.org/docs/nche/000000/00000019.asp).  I even found a list of colleges and universities who are known to admit homeschoolers at Learn in Freedom (http://learninfreedom.org/colleges_4_hmsc.html).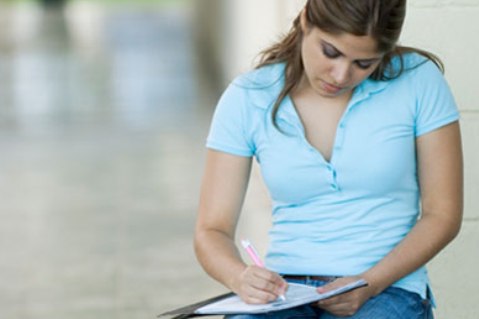 Here's some advice to smooth your road.
1) Make sure you've kept good records all four years of high school. I learned this lesson the hard way. When my mom and I built my transcript for the university I attended, we forgot to include geometry as a separate class because the curriculum we used wrapped geometry in with advanced algebra textbooks. As a result, I had to take a high school geometry class while finishing my last semester in college. Please don't do that!
2)     Call the colleges you're interested in and make sure you know what its high school requirements are. You can often find this information on the admissions portion of the website as well. If you're missing a class, take it. As I mentioned above, you'll be really glad you did it before you get to college. It's a lot easier to fill in a class before you have a full load of college credits.
3)     Take advantage of community colleges and other programs that allow you to get college credit before you're 18. I started as a full-time student at the community college in my town when I was 16. I received my Associate's degree with honors the same month my peers received their high school diplomas.  Further, I received a full tuition scholarship to the university I wanted to attend based on my academic record.  You may not want to attend full-time, and the great thing is you don't have to. Even taking a couple of classes, though, can help demonstrate to four-year institutions that you can succeed in the college environment.
Homeschooling through high school can be a great way to finish your K-12 education. While it may not be for everyone, I've never regretted the fact that I was homeschooled through high school. The academic foundation I received allowed me to excel in college and graduate with honors from a community college, university, and law school.

Cara Putman is an author, attorney, wife, mom to three, homeschool teacher, occasional professor at Purdue, active at her church, and all around crazy woman. Crazy about God, her husband and her kids that is. You can learn more about her at www.caraputman.com or carasmusings.blogspot.com.
…
…