When the Magic Kingdom opened in 1971, Walt Disney World became the culmination of its namesake's dream – a place where families could play together, learn together and embrace the future. If your family is going to Walt Disney World, here are a few of the many opportunities to bring the Mouse into your studies.
Magic Kingdom
As you enter the park on Main Street U.S.A., note the forced perspective of the buildings. This makes for an interesting art lesson once you return home.
Don't miss the literature tie-ins found in Peter Pan's Flight, the Swiss Family Treehouse and Tom Sawyer Island.
For older children, a kinesthetic supplement to a unit on force and motion wouldn't be complete without touring the mountains of the Magic Kingdom: Big Thunder Mountain Railroad, Splash Mountain and Space Mountain.
The Hall of Presidents is currently being updated to add President Barack Obama. The attraction includes a film on American history and audio-animatronic figures of each U.S. president.
Walt Disney's Carousel of Progress originally opened at the 1964 World's Fair. The show uses a catchy tune and audio-animatronics to illustrate the use of technology throughout the 20th Century and beyond. It is open seasonally.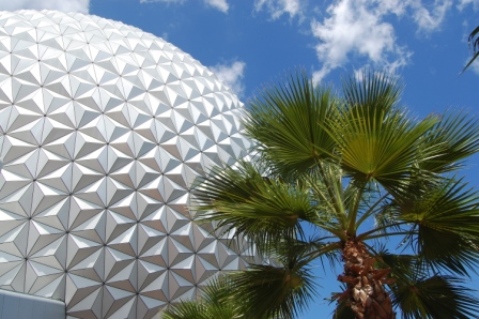 Epcot
Epcot was originally conceived as Walt Disney's vision of the future – an Experimental Prototype Community of Tomorrow. While almost every attraction includes an educational component, some are easily incorporated into lessons from science to language studies.
Spaceship Earth, the giant geodesic sphere near the entrance, traces the history of communication. Watch papyrus being formed, the launch of the Gutenberg printing press and Michelangelo's painting of the Sistine Chapel. The attraction has been updated recently to include an interactive touch-screen activity.
Living with the Land includes a tour through hyrdoponic greenhouses, an aquaculture center and more. A separate walking tour, "Behind the Seeds," is available for an additional charge.
At the Seas with Nemo and Friends, don't miss the observation deck where you can learn about manatees and other sea creatures.
Innoventions includes many interactive stations and hands-on activities. Guests can ride a Segway, learn fire safety, play a game to learn about recycling, find out how Underwriters Laboratories tests products for safety, and more.
At World Showcase, experience the culture, food, art and entertainment of 11 countries. Take the time to interact with cast members (Disney employees) from each country and don't miss the free Kidcot Funstops where children can create a souvenir.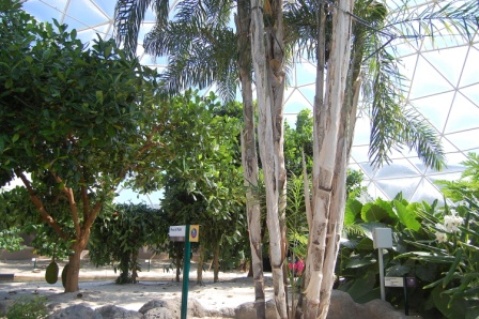 Animal Kingdom
Experience Kilimanjaro Safaris, a ride through Florida's version of the African savanna. Animals are everywhere – keep an eye out for elephants and lions. A giraffe or rhino may even cross your path. As they enter the attraction, children can learn the Swahili names for the animals they are about to see.
Get close to a wide variety of animals through the Pangani Forest Exploration Trail, the stops on Rafiki's Planet Watch and along the Maharajah Jungle Trek. Lessons on conservation and ecosystems form great science supplements.
The Festival of the Lion King is a true theatre experience for all ages. For show times, check the board near the park's entrance or pick up a times guide where park maps are distributed.
Disney's Hollywood Studios
Young animators and movie makers will enjoy The Magic of Disney Animation, the Studio Backlot Tour, and a variety of other opportunities to learn how Hollywood magic is created.
Lights, Motors, Action Extreme Stunt Show also peels away the layers of a movie production and provides a window into the physics of real movie stunts.
Disney's Homeschool Days
Disney's Homeschool Days give homeschoolers a chance to participate in Disney YES (Youth Education Series) programs.
"Education was one of the most important things to Walt Disney," Christine DeMichael, Marketing Manager for Disney Youth Programs, said.
DeMichael said that message is reflected throughout the parks – in the founding of our country illustrated at the Magic Kingdom, with studies of animals, conservation, ecology, veterinary science, Asia and Africa at Animal Kingdom; movie making and animation at Disney's Hollywood Studios; and in Innoventions and the World Showcase at Epcot.
"There is educational value in all of our theme parks," she said.
During the next Homeschool Days, Sept. 21 – 22 at Epcot, DeMichael said students have a variety of opportunities available.
"It has a cultural theme this time," she said "Homeschoolers will hear about our international programs and how our guests interact with natives from each country. They are not only standing in Germany, they are talking to someone from Germany."
Other programs include Ocean Discoveries, a study of ocean ecology and how different cultures view saving the oceans; American Story, a chance to learn about America using Liberty Square as the foundation; Millennium Cultures, a study of how technology and communication have shaped cultures; and Leadership Excellence for late middle school to high school students.
"It helps them learn from a Disney professional what it takes to lead in our company," DeMichael said.
Park admission is offered at a significant discount during Homeschool Days, which are typically held twice each year. For homeschool families and co-ops visiting the parks at other times, DeMichael said YES programs can be scheduled for groups of 10 or more students. For details, visit www.disneyhomeschooldays.com.
Find great WDW planning tips online
Check out my article on page 18 of the funky flipbook edition of Heart of the Matter Magazine.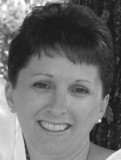 Chris Worthy is mom to Caroline (15) and Nolan (10) and will soon celebrate 20 years of marriage to her favorite person, John. Chris practiced law before becoming a writer and stay-at-home mother more than 10 years ago. She enjoys cooking, crafting, spoiling dogs, green living and rummaging though old books. Follow along at www.chrisworthy.com