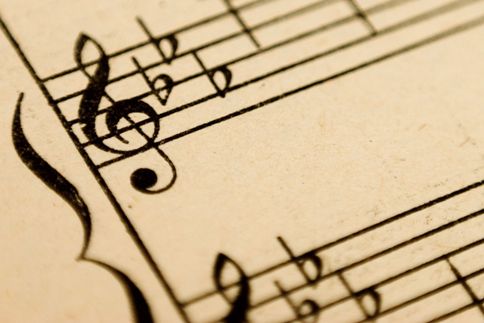 When I started homeschooling my first child, I had no idea I would eventually have 11 kids. I also had no idea that my six daughters would decide to form a girl band called Cimorelli (our last name), become one of the hottest groups on YouTube with 150 million views and a half million subscribers, get signed by Universal Music, and release an EP that would chart in the Top 25 on the iTunes pop charts worldwide (#6 in the US); or that we would pack up the whole family and move to Los Angeles to allow the girls pursue their musical dreams.
Homeschooling has not only made the transition to this new life relatively smooth; I believe it has been instrumental in making it possible in the first place. Using a relaxed homeschooling style somewhere between unschooling, classical, and Charlotte Mason, our "school" is filled with lots of classics and the arts. Had they gone to a regular school, we would have been tied to all day in a classroom with nights filled with homework, leaving little time for extracurriculars. Instead, we finish our core subjects by noon most days, which leaves our afternoons and evenings open for things like musical theater, dance, learning instruments, vocal practice, amateur film-making, photoshop, and sports like swim team, gymnastics, boxing, and a host of others. Having the free time to explore all sorts of different interests and pursue them to whatever degree of excellence desired is in my mind one of the best gifts I can give my children.
My background is musical, with a Master's degree in Music, so it was natural that the children would learn music at an early age, although I had no particular aspirations for them. My only hope was that they would become proficient enough to take a wonderfully expressive hobby into their adult lives. The fact that the girls fell in love with it enough to be able to take it to this level is mind-boggling to me!
In 2007, they decided to form a vocal group. In 2009 they combined their musical and video-making efforts and put up a YouTube video that got 23,000 views overnight. A manager from London saw the video and picked them up within the week; and 8 months later a record deal was signed and we moved. Fortunately, I was able to graduate my three oldest girls at a young age, so they all had about two or more years of college finished when they had to take a break for all the writing and recording (another plus to homeschooling!). One of the most encouraging things, however, is how the girls have embraced the idea of being good role models and bringing some good clean fun back to the world of pop music, which has unfortunately moved farther and farther away from anything resembling family values in the last few decades. Character has always been at the center of our homeschooling.
The five boys are also musical; the oldest one is pursuing his own musical dreams (including writing for commercials), and the others are younger, so they haven't decided yet what they want to do, musical or otherwise. Right now they're enjoying the beach and the other wonderful things the southern California life has to offer while scholastically focusing on their core subjects. And that is one of the other beautiful things about homeschooling — transitions can be taken at our own pace, and we have the luxury of time to experiment with whatever strikes our fancy.
If you would like to check out our music, please go to: Cimorellitheband

________________________________
Lynne Cimorelli and her husband Mike have been married 25 years and live in sunny southern California, where they raise their 11 children. When not schooling or in the recording studio, they are likely to be found on the beach or exploring new areas of this vast metropolis they now call home.