There are so many times that homeschooling is glorious. Really, it can be so full of joy many days. There are the days when everything falls into place and the schedule works, the curriculum works, and it all just feels glorious! I am grateful for those days.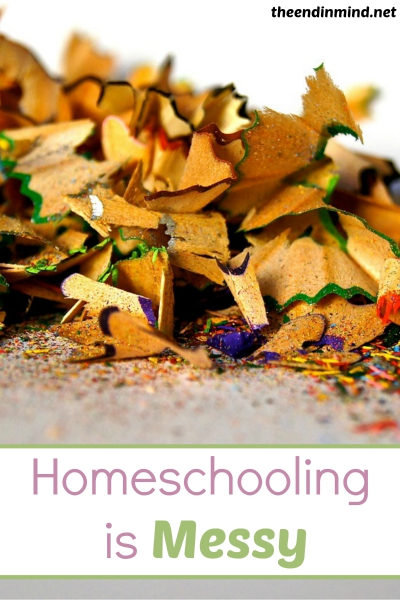 Yet, many days…often the days no one talks about…are messy. Very, very messy. There are days where throwing in the towel seems to be the only option. The school bus drives by and we long for it to stop in front of our house. No kidding. Sometimes, it just doesn't seem worth it. The school bus seems so attractive in that moment…
Over the years, there is something I have learned from those messy and difficult days. Those are actually the days we can't do without. Those are the days where we learn and we grow. In fact, those are the days where we absolutely should throw in the towel–we should stop everything we are trying to do in our own strength and allow God work through us.
The messy days are the days where we get closer to God. The days that we rely on Him. And that is what He wants. He wants to work through us revealing Himself and His strength in us.
I used to fight the difficulties. Yet, now when they show up, I don't fight. I realize there will be a lesson in there. And I let go.
One more important thing about messy and difficult days is that we need to share them with each other. When we walk alongside each other and stop trying to compete with each other, or pretend with each other, the most beautiful thing happens. Godly relationships develop. The ones that are true and authentic. The ones that hold us accountable. Those are the relationships we are meant to live in. So share authentically with each other..and let God work through us together.
The next time you find yourself having a messy or difficult day, stop and ask yourself what God may want to teach you. Don't fight it and don't pretend it's okay. Instead, be still, let go, and let God take over.
__________________________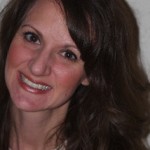 Karen DeBeus – Encouragement
God called Karen to homeschool when her oldest was about to enter kindergarten. After thinking, "I could NEVER do THAT!" God had other plans…She obeyed the call and is now, not only loving homeschooling, she is passionate about educating others about homeschooling and encouraging families along the way. Karen is the author 3 ebooks, Simply Homeschool: Having Less Clutter and More Joy in Your Homeschool, Called Home: Finding Joy in Letting God Lead Your Homeschool, and Bible Based Homeschooling.  She blogs at Simply Living…for Him and Bible Based Homeschooling.