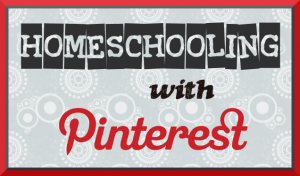 For all my sweet homeschooling mama friends:
One of my favorite blessings of homeschooling is the multitude of free resources and shared ideas on the web. Pinterest is loaded with educational and homeschooling links and here are just five of my go-to websites for printables, craft ideas and learning prompts.
These may not all be intended for homeschooling, but I make good use of them in our home learning:
Making Learning Fun
Mrs. Kilburn's Kiddos
Hubbard's Cupboard
The Crafty Crow
Guest Hollow
Won't you share your website if you offer free tutorials or educational helps or suggest some of your favorites for the rest of us to glean from?
Hannah is a relaxed homeschooling mama of six. Her and her family are big on the outdoors, big on family days, and big on making memories in everyday small ways. She loves handcrafts, iced lattes, re-arranging furniture and counts falling into bed exhausted a sign of a really great day. She and her husband make a home in upstate New York with their energetic children and a menagerie of animals. Hannah blogs at Cultivating Home and you can connect with her on the facebook page, Cultivating Home.