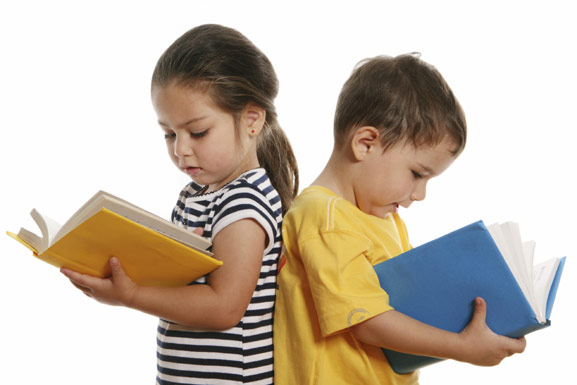 The key to successful homeschooling with toddlers is preparedness. Knowing this now, as I do, all the year round I keep an eye out at garage sales, thrift stores, and craft blogs for activities, inexpensive ones, that will keep a toddler's attention. I don't spend much money on busy activities for my toddlers, and many of them I'm able to make at home. Part of my being prepared to homeschool with toddlers includes teaching them to be able to sit for five to ten minutes at a time, on a blanket or in a high chair, with their own activities when I need to help an older sibling. Now, let me share some of my favorite activities, which we keep set aside for lesson time, and I'd love to hear yours.
Most toddlers love fine motor activities and beading is such a great toddler activity, whether it's large wooden beads or pasta or animal shapes with holes. As with all things, use parental wisdom – if your toddler tends to put everything in their mouths, then you might have to wait a year or so on this activity.
I remember watercolor books from my childhood but they seem to be harder to find nowadays. We especially like the ones with little dots of paint all over the picture. They also make watercolor books with the paint palette at the top of the page. I tend to find watercolor books in the most unusual places, like drug stores, and most recently, Joann's Fabrics. Whenever we're in the coloring book section of a store, I take a quick peak for them and stock up when I see them.
Our first lacing cards came from a garage sale, vintage ones with shoe laces to thread through. Recently I've seen them available on www.amazon.com and in Barnes and Noble, so their popularity is growing. If you're pinching pennies, you can also laminate some pretty graphics or magazine cut-outs and hole punch around the border. Dollar stores carry shoe laces, which are still our favorites for lacing. We are a crafty family and these are a hit with the toddlers in our home, who get to do their own "sewing."
Lego Duplos are also kept for lesson time. They come in a large variety of shapes and colors and I don't have to worry about them being a choking hazard for any babies that may be crawling around.
It may seem simple, but stickers are loved by the toddlers in our home and are a great activity for building those fine motor skills. I ration out a 500 pack of stickers from the dollar store with scrap paper and let our toddlers create a masterpiece.
A metal sheet (you can use a cookie sheet) and magnet sets are also a fun toddler activity. We have animal magnets, firemen magnets, Bible story ones, and the traditional numbers and letters. I sometimes write out words so our toddlers can match their letter magnets to them on the baking sheet and they can play act out their own stories with the people and animal magnets.
Play dough in our home is reserved for lesson time too. We make it at home, add in glitter for sparkles and essential oils for scent. You can color it with coffee, kool-aid, jello, or food coloring. We keep a basket of play dough toys like cookie cutters and a small rolling pin. Here is the recipe we have always used:
In a saucepan, mix two cups of flour and two cups of water. Stir in one tablespoon of oil and one teaspoon of cream of tartar and one cup of salt. Cook over low heat, stirring, until the dough thickens. When it is cool to touch, knead in your colors, scents, and sparkles of choice. We store ours in plastic zip-lock baggies.
I'd love to hear some of your toddler's favorite activities too – won't you chime in?
strong>Hannah is a relaxed homeschooling mama of six. Her and her family are big on the outdoors, big on family days, and big on making memories in everyday small ways. She loves handcrafts, iced lattes, re-arranging furniture and counts falling into bed exhausted a sign of a really great day. She and her husband make a home in upstate New York with their energetic children and a menagerie of animals. Hannah blogs at Cultivating Home and you can connect with her on the facebook page, Cultivating Home.