What do you think about when you hear this title, "Homeschooling's Greatest Enemy"? Is it the government, the socialization myth, common core, standardized testing, or maybe skeptical family members and friends?
In my opinion, homeschooling's greatest enemy is fear – fear that you're not doing enough, that your children will never read fluently, won't graduate, or that they will never make it into college. Most of all, it is the fear that you will somehow miss something they need, and in so doing cripple their future. You're afraid because of how much you love and care for your children. You want them to have the absolute best that this life can offer them.
There can be a problem though, if you let your fears direct you, or if you allow them to make your decisions, and especially if you transfer those fears to the very children you're trying to protect. Fear will encourage you to put pressure on your child. It will drive you to pull out the red pen and correct every error before you've had a chance to see what was done right.
During a conversation I had with a concerned mom, I encountered this familiar and skillful thief. She was struggling with the overwhelming amount of curriculum choices available. When I asked about her son's learning style, she could tell me exactly what he enjoyed about school, what motivated him, and what helped him learn best. Between the two curriculum choices she had narrowed it down to, it was obvious which one would work best for her son. So why the struggle you might ask? Because she was afraid. Most of the other homeschool moms used one of the options and recommended it highly. She knew that it would be a well respected choice among her friends. She also knew that her son would not enjoy it. It did not fit his style of learning and would most likely make him feel inadequate. She made the right choice in the end, but the thief was almost victorious.
Fear will make you bring the routines and traditions of school home to an environment that could be free of its limitations. It will cause you to test more than teach. It might even persuade you to tell your child he's behind in order to prod him forward.
Don't Let Fear Rob Your family. The truth is that you're homeschooling journey has already been planned out. Just the right students were selected, and even if you might wonder at times, the ideal teacher for the job was chosen. Conformity can be comforting, but enabling your child, and your homeschool, to be what God has ordained, is far more valuable. In an article that my mom shared on this very site, entitled The Frustration of Perfectionism, she said:
"I believe God made children to be developmental beings. They grow and develop in different areas at different times and rates but all children have a perfect timetable from God. They are "fearfully and wonderfully made" and my job is to get in synch with the Author of that timetable. One of the blessings of parenting and homeschooling is the freedom to trust and rest in that timetable and plan." – Debbie Strayer
Trust and rest in the Author of your plan, and don't let fear rob you.
_______________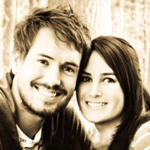 Ashley Wiggers – Encouragement
Ashley Wiggers grew up in the early days of the homeschooling movement. She was taught by her late mother, Debbie Strayer, who was an educator, speaker and the author of numerous homeschooling materials. It was through Debbie's encouragement and love that Ashley learned the value of being homeschooled. Currently, Ashley is the Editor-in-Chief of Homeschooling Today magazine, Public Relations Director for Geography Matters and the author of the Profiles from History series. Ashley makes her home in Somerset, KY, with her husband, Alex, and their faithful Golden Retriever, Mandy.
***Looking for another post like this?  Check out How to Avoid the Top Ten Mistakes of Homeschool Moms.****