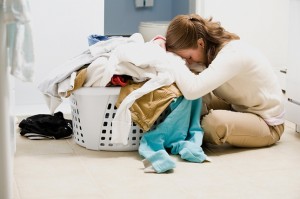 I open up my bible and read it again, the story of Jesus' birth. Tonight, it is Mary's words that touch my heart. Funny, I've never really noticed them that much before.
"My soul praises the Lord,
My heart rejoices in God, my Savior,
because He has shown His concern for His humble servant girl."
The Mother of God was a humble servant girl. Nothing more. Yet, she found favor with the Lord. She honored Him with her life and He noticed her. He 'showed concern' for her. Yes, in Mary, he was very pleased.
A servant girl. She cooked. She cleaned. She washed clothes. She worked in the garden. She did mundane, repetitive, home-based work. She was lowly in the world's eyes. She served. But the Almighty saw straight to her very heart. He saw her every day spirit. Yes, the Mother of Jesus – she was but a humble servant in a tiny town.
I read this truth sitting cross-legged in a dim hallway. My back aches, my hair is a mess, and I'm impatiently waiting for a nervous daughter to fall asleep. She won't go to sleep unless she can 'see' me. So, here I sit. A complete mess, weary from the day, and already making checklists of what needs done between 8pm and midnight. Homeschool schedules and lessons, writing assignments, plans for a meeting, cleaning, laundry, emails, baking, and preparations for tomorrow's meals. Many nights I'm feeling pretty little as my life's demands pile high around me. Have you been here, friend?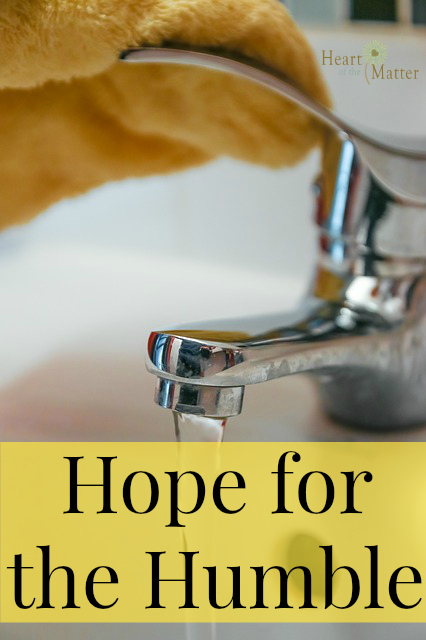 Sometimes, we can feel pretty insignificant.
But Mary, she was a humble servant girl. And God – God noticed Her. He saw her. He loved her. He had great plans for her life. Embrace the truth that we are not lost in the sight of the Lord, Moms. He asks us to walk humbly, love mercy, pour grace, and sew seeds. To be light and obey Him. Sometimes, that looks wild and exciting and takes us on trips around the world to serve God. More often, it looks far less extravagant.
More often, it looks like a Mom sitting around the kitchen table with her children discussing art and history. Or working through countless Math problems before dinner. Or reading endless stories about ponies and princesses. Or wading through piles of laundry late into the night. It's not very glamorous. But, Christ never said following Him would be flashy. But it is beautiful. Because His ways are beautiful.
Yes, Moms, we are called first as servants and, oh, it's a tough word. Tough because servants are rarely noticed by the world, never mind honored.
I ponder this as I trudge down the stairs to start cleaning and preparing for the next day. I may feel unnoticed, but He sees. I may feel little, but in His eyes – I am significant. My efforts may some days feel in vain, but His purposes are never without deep value, and long-term investments always pays off. If not in this lifetime, then in another beyond this place.
"We rejoice in the hope of the glory of God. Not only so, but we also rejoice in our sufferings, because we know that suffering produces perseverance; perseverance, character; and character, hope." Romans 5:2-4.
Invest in hope this Christmas. Press on in the calling He has placed on you. Press towards a humble life and find freedom there within. Embrace your children. Gaze into their eyes and remember Mary, the humble servant girl, who carried and held the Savior of the world.
Cassandra is a home educating mom to 3 children. She's passionate about Jesus, unplugging, and figuring out exactly what it means to live a surrendered life. She blogs at www.theunpluggedfamily.com.