What You Will Need:
Wooden Letters of Your Choice
Printed Cardstock
Decoupage Medium (Mod Podge)
Foam Brush
Scissors/ Craft Knife
Ribbon
Embellishments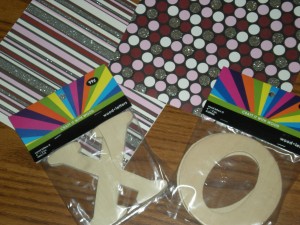 1. Lay letter on the back of the cardstock wrong side up.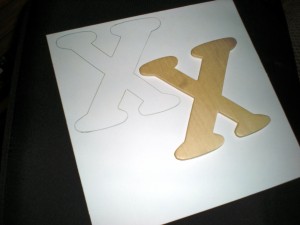 2. Trace the letter and cut out.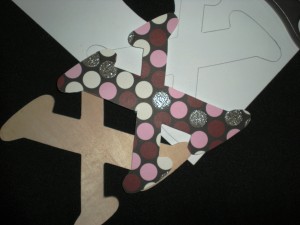 3. Decoupage the paper letter onto the wooden letter making sure that there are no bubbles or corners sticking up.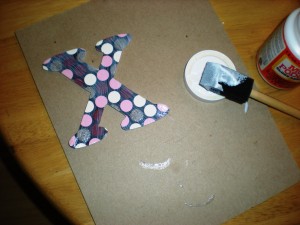 4. When the letter is securely in place paint a layer of decoupage on top. This will give your letters a nice shiny finish. Wait 15 minutes, paint a second coat. I did this again 2 more times for a total of 4 coats.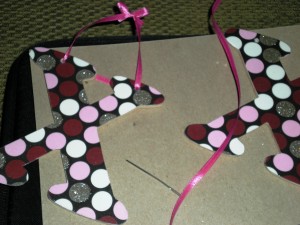 5. After a few hours the letters will be dry enough to decorate. At this point depending on the thickness of the wood you may choose to add a picture hanger to the backs, a strip of adhesive magnet, etc. My husband drilled holes so that I could hang these by ribbon. If you do it this way use an embroidery needle to guide your ribbon through the tiny holes.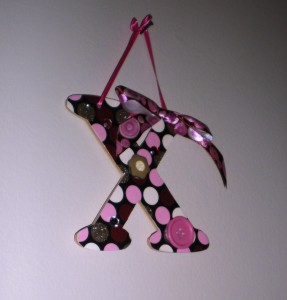 Last step: Decorate and hang! I used buttons and sequins and more ribbon but you can use whatever you like.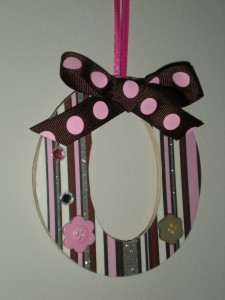 I had to explain to my daughter what X's and O's meant, but I think she was just happy to have more pink glittery things hanging on her wall.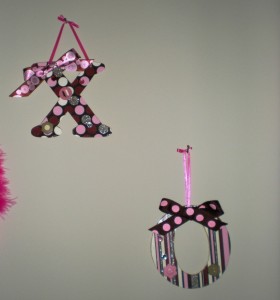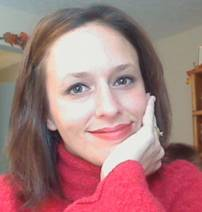 Angela DeRossett is military wife, homeschooling mother, and an advocate for autism research. Angela can be found blogging at Homeschooling the Chaotic Family and Memoirs of a Chaotic Mommy.