We all love to give our children that one gift that makes them squeal with delight. As you are contemplating your children's gift list this year, why not consider buying them something that encourages their own unique interests while also enhancing the gift that is inside them.
I like to think of these gifts as things that will give something back to their development and future. Maybe even spark a new path of interest.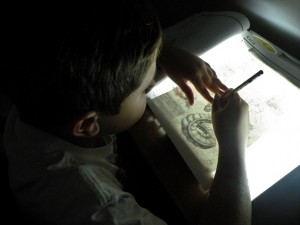 Every year for Christmas I enjoy investing in our kids natural bents. It is something we have always done. We have one child who has an artistic bent and loves to draw. This year for his list I will be adding new drawing books which he has requested. And for our naturalist outdoor son I will be looking for something that builds on his love for the outdoors and nature. One of my friends shared with me that they gave their cooking enthusiast his own personal chef hat and utensils. She noticed later that this gift gave him more ownership and interest in the kitchen.
What are your children interested in? Think about it. What do you want to encourage in them? This season is a great time to invest in them. One of my all time favorite gifts to encourage a budding artist is the Artograph Light Tracer. You can find them for around 30.00$. It is a transportable lighted table that helps a child to see the lines of what they want to draw. Sketcher and Frog Catcher give it two thumbs up!
Here are some of my favorite websites for buying unique gifts for kids.
Timberdoodle
The All American Boy's Adventure Catalog
The Beautiful Girlhood Collection
Lamplighter Publishing
Miller Pads and Paper
Artist's Pick Blick Art Materials
Where are your favorite places to shop online for unique gifts? We would love to see your links. What have you given your child that has given back to them?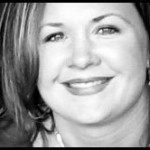 Beth discovered how fun learning can be when she began homeschooling in 2003. She considers homeschooling to be a treasured blessing.On the path with her are her 2 boys and husband John, who is her biggest supporter and fan. Somehow she has enabled her frog loving outdoor boys to love tough subjects like Latin, Writing and Grammar. (She is not kidding!) Now if she could only get them to eat all their vegetables. Beth loves capturing life's precious moments with her camera and decorating them with Photoshop. You can visit her blog at Pages of Our Life.
– originally published November 27, 2008