We've all met this person!
Let's call her….The Self-Induced Martyr.
Description:
takes on responsibility because no one else can do it as well as she does
believes that she is always being taken advantage of
believes that she is constantly being overlooked
believes that no one has as hard a life as she does
talks constantly about how tired and exhausted she is
talks constantly about the "rest of the world" and its failure to meet her needs
talks constantly about what is going wrong in her life
Sound familiar?!
How can we successfully develop this same type of martyr's complex?
Always think that every situation is all about you.
Don't take time to empathize with the plight of others.
Never remember or focus on all the things for which you could be thankful.
Don't take care of yourself and allow yourself to get so run down you can't think straight
Always be suspicious of everyone else's motives and actions.
Never ask for help because no one will volunteer anyway.
Never take any time for laughter and joy.
There are many other steps you can take to develop your own personal martyr's complex.  However, if you will start with these simple steps, you will soon be well on your way to successfully developing a martyr's complex.  In addition, you will have the added bonus of being miserable, making your family miserable, and seeing others begin to avoid you!
________________________
Okay!  Enough sarcasm…but you get the point. God is faithful…He is ALWAYS faithful.  May we focus on His goodness, love, and mercy in our lives.  May we be grateful for every gift that He has given us…and may we remember, each and every day, that it's NOT about us….and ALL about Him.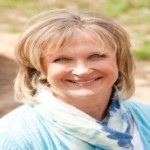 Lori Lane – Managing Editor of Heart of the Matter Online and Founder and Executive Director of Artios Academies.
Lori and John Lane have been married 31 years and live on a small ranch in the beautiful Colorado Rockies. They have four sons ranging in age from twenty-nine down to seventeen, two beautiful daughter-in-loves, and a three precious granddaughters. Lori is the author of Beginning With The End In Mind and The Artios Home Companion Series.  She is the founder and executive director of Artios Academies and oversees the ministry of The End in Mind. You can follow Lori at The End in Mind where she and a team of contributors blog about a variety of topics with a focus on beginning each area of our lives with the "end in mind."