My mother disclosed unhappy news today. Fifty years ago, she made a friend who taught her, newly wedded, how to grocery shop and who later taught me, newly mothering, how to magically burp my newborn son. And today that long-time friend had a heart attack and passed away.  My mother said, "I can't tell you what she meant to us when we were first married. You might say they were our first married-couple friends." Though vocation took them to different states years ago, I know that my mom is feeling the very real loss of her.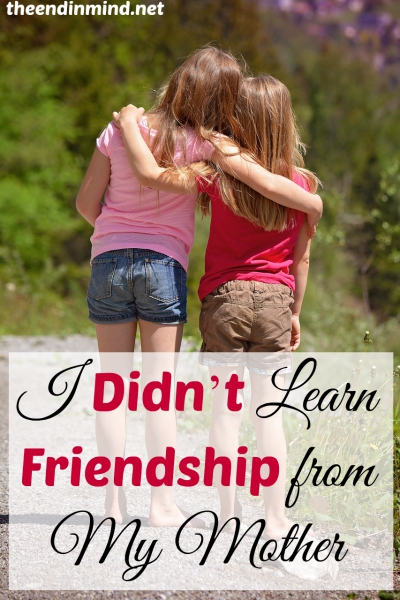 My parents are rich in friendships like this. I can think of no less than a dozen companions they have known forever, whom they take vacations with, celebrate the birth of grandchildren with, and from whom they hear real news using their real voices over the telephone. My dad's cousin, my mom's former teacher, my first babysitter, and yes, even my dad's ex-girlfriend are all still rooted in their lives. And even though they've moved over a dozen times in their married life, they depress the distance in order to keep the devotion.
I didn't learn friendship from my mother.
In my itinerant life I haven't tended well to the work of continuing sentiment — haven't learned how to be a friend without also being one's pastor, haven't dug the warm, personal well of endearment that bubbles up, decade after decade, with refreshing familiarity – nearly enough.  There are some friends, each one a gift, that have held on in tempests and quandaries and roads long between us, but I could stand more frequent drinks at the reservoir of rapport because as soon as I draw one close, another floats away.
I didn't learn friendship from my mother, but I can learn it from Jesus.
Philip walked closely with Jesus from water-to-wine until the ascent.  Yet he shook their reciprocity when he said to him, "Just show us the Father and that will be enough." In that moment, Jesus' very essence was mixed-up wrong in a close friend's heart.  He felt their collapse of connection and he responded, "Don't you know me, Philip, even after I have been among you such a long time?"  Yet, even so, he didn't leave hurt and exasperated from being so unknown by this one who was so close. He found the hole in their friendship and instead of backing away from its edge, he filled it and removed the chasm.
Jesus, our sacred friend, is not a consumer of friendship. He doesn't ask his friends to give him a mission or an identity and doesn't walk away when they cease to provide him a service.  Instead, he embraces our humanity though we fall stinking with failure, awakens our dormant possibilities, shares our sufferings and celebrations, guards our trust and loves our presence.  If I can be a friend like this then I will discover that to be a friend is to participate in the very mission of God.
I don't know what friendship failures my mother has surmounted over her life, but I have to assume, due to the length and depth and width of her relationships, that she's had the courage to meet them all and fill the chasms with her humble, forgiving, truest self. She can still teach me about friendship because there is much that I don't know and I have room to sow more seeds and reap the harvest of devotion yet to come in the years ahead.
______________________________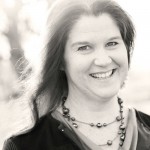 Debra Anderson
Debra Anderson is passionate about education, spiritual formation, marriage, writing and missional living.  She holds a seminary Master's degree in Christian Education and is now an associated seminary professor and sermon writer.  She and her husband have been in ministry much of their married life, homeschooled their three sons for 11 years and recently celebrated 20 years of marriage.  She resides in Denver, CO.  Please stop by her blog at http://thiscommonlife.blogspot.com.