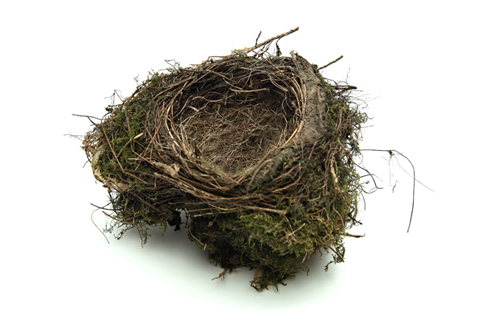 Motherhood!
Just when you think you are embracing a new phase!  You wake up crying! Literally!
I know some of you have been reading this series and thinking…oh my, she is doing pretty well with this whole empty nest summer.  Well, I thought so too…all the way until I woke up at about 1:30 this morning. I woke up with my mind working overtime. I woke up sobbing…literally.
It was like my mind was an overzealous worker trying to impress a new employer.  It had more thoughts going through it than I had had all day. Each thought was chasing the other around in a never ending circle of fear, anxiety and impeding doom.  The thoughts seemed to revolve around the fact that none of my kids are home so I can't control what happens to them. (like I ever could).  For pete sake, I don't even know what's happening to them. I can't help them because I don't know what they are facing.
Insomnia and Empty Nest have an interesting relationship.
I'm not going to share with you the specific thoughts or questions. Suffice it to say that these thoughts centered on my children's welfare, relationships, jobs, and more.  The more I tried to lay a thought down, the more other thoughts jumped up to take its place.  Thoughts were multiplying faster than bunnies and they were all hopping around like they had just found Mr. MacGregor's garden.  Sheesh!
I woke John with the noise of my crying!  (which I'm confident he deeply appreciated) He tried to talk sense to me…but oh no, I wasn't having any logical thinking.  I was deep into motherhood angst!
I got up and came upstairs by myself.  Just getting up seemed to help a little.  Once I felt a bit more settled, I went back to bed, but as soon as my head hit the pillow, here came those thoughts again. And, this time they were bringing more friends.
Now, I've had insomnia before.  Let's face it…when you are in this "stage" of life, (otherwise known as beloved menopause) insomnia can be a frequent nighttime visitor.  But last night I learned that insomnia is even worse and more debilitating when it is caused by anxiety.  I tried to quote Philippians 4:8 to myself…to tell myself the truth…but I couldn't even get through the verse without another anxious thought interrupting me.
I was hot.
I was cold.
I was anxious.
I was frustrated.
I was tired.
I was achy.
I was tossing.
I was turning….
AND…I was still crying.
It was not a pretty sight.
And, then I prayed. It was hard at first.  My mind kept interrupting my prayer with more anxious thoughts.  But gradually, I was reminded of two very important facts.
My children do not belong to me.  They belong to God and He loves and cares about them more than I do.  Those are HIS kids…not mine!
The reason I was not at peace and filled with anxiety was because my mind was not focused or resting in God.  I was focusing on things that were no longer (and in some cases had never been) under my control.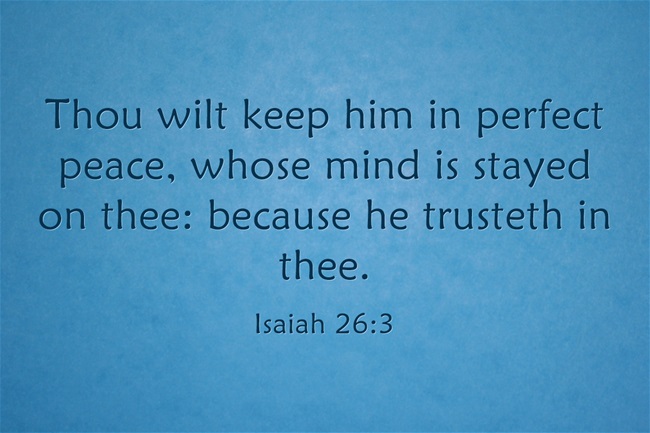 I knew I needed to just lay down these concerns and quit making it all about me and my responsibility as the parent.  Sometimes, these things aren't my responsibility, they are HIS…or theirs.
Easier said than done!
But gradually, as I meditated on the truth of this Scripture, my heart quit racing, my mind cleared and that peace began to settle in.
I fell asleep!
Now, I will admit, it wasn't a very restful sleep, nor was it filled with dreams of pink ponies and happy skies.  But, I slept! And, for that I am thankful.
Do you know what else I'm thankful for?
I'm thankful that God is omniscient and omnipresent.  He is with my kids when I'm not.  He sees them from the inside out at all times.  They are never out of His sight.  He cares about them and loves them with a love that will not let them go…an unconditional love!  A perfect love.  A love that is even stronger than the love from a mother's heart!
Faith and Courage,
Lori